Summary
As cities intensify, privately owned public spaces are proliferating, which provide open space without the financial burden of land acquisition and maintenance on municipalities.
Park planners are cautious of these spaces, arguing their role, while useful, is not a substitute for public parkland—however, some municipalities now accept POPS as partial or full credit for parkland dedication requirements in new developments.
Municipalities are developing POPS policies and guidelines on everything from design to stewardship to public programming.
Canadian municipalities are feeling squeezed on parks. Years of tight operating budgets require parks departments to stretch already thin dollars further as pressures grow from higher use, while land has become much more expensive to acquire—if you can even find a suitable parcel anymore.
One tempting tool in the face of these challenges is privately-owned public spaces, more commonly known as POPS. These spaces are built through private development and remain privately owned and maintained—seemingly a win-win for cities finding it difficult to provide public space and pay for upkeep.
For years there has been pressure by developers for municipalities to accept POPS as satisfying parkland dedication requirements required for new developments—a policy that some municipalities have resisted.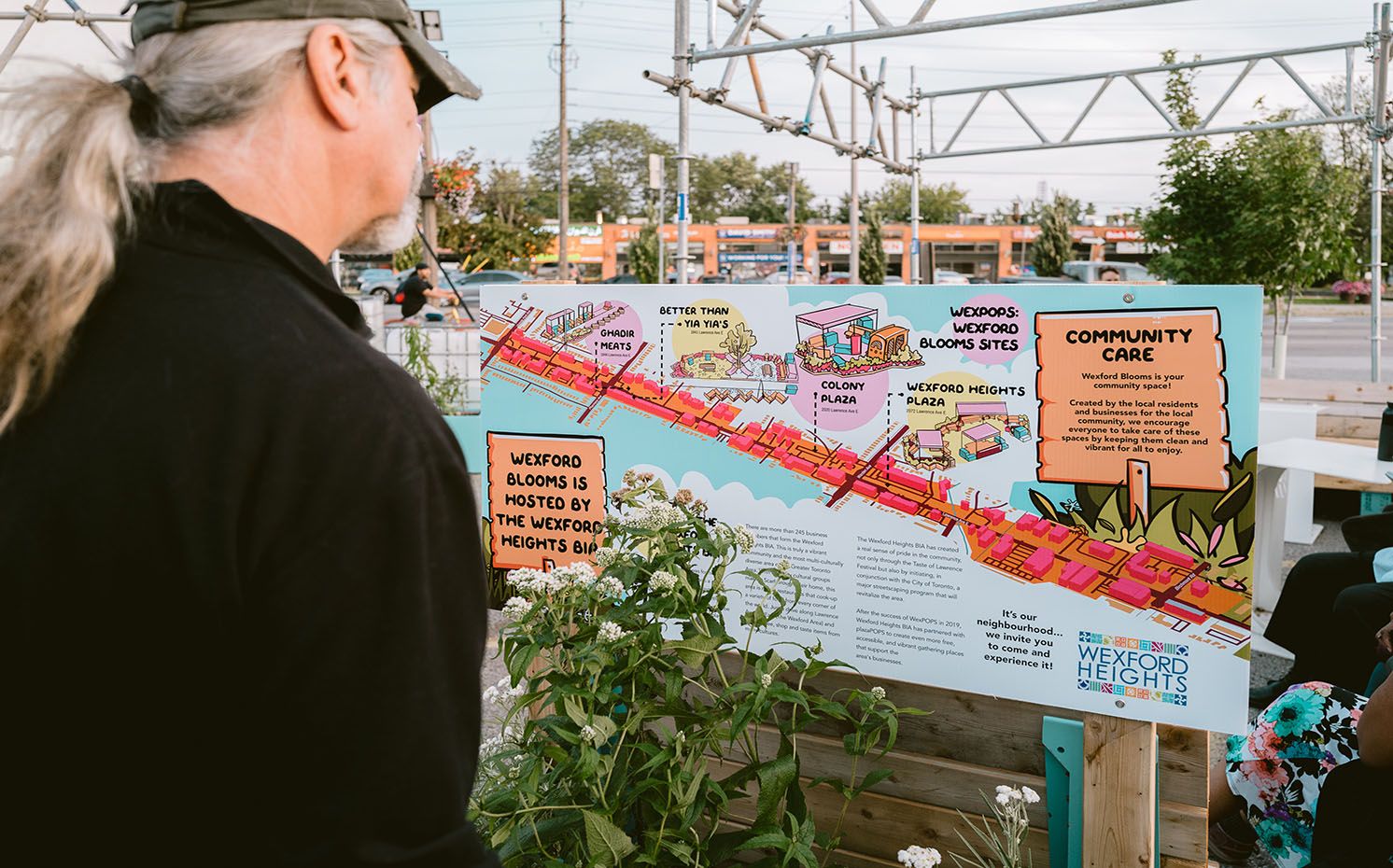 One park planning manager pointed out that while POPS have their role in providing open space, they are not equivalent to public parkland and it's important for cities to push developers for the conveyance of land for public parks.
To better guide the role of POPS, Toronto mapped over 170 locations and created POPS design guidelines and a signage strategy to ensure spaces were inviting and clearly labeled as public. Vancouver also mapped POPS locations in relation to downtown parks and public plazas as part of their Downtown Public Space Strategy. The Strategy contains actions including developing a policy framework for acquiring new POPS and ensuring spaces "are designed and programmed to be publicly-accessible and welcoming to all users."
Some cities like Newmarket, Brampton and Vaughan allow for some level of credit for POPS towards parkland dedication. Vaughan, which recently concluded a study exploring parkland dedication policies, ultimately approved a by-law change to allow for 100% credit for POPS, subject to council approval.
Park managers are, however, cautious regarding POPS. If public space is about the creation of accessible, democratic and open spaces, one park manager argued, then privatizing space seems to be contradictory as it comes with "tangible or intangible restrictions" such as limitations on uses, active surveillance, and likely commercial intentions. Where they can be helpful and critical, he said, is in the creation of pedestrian connectivity through private developments or supporting, but not replacing, a publicly owned open space network.
In Brampton, the city allows a 50% credit for POPS. Brampton Park Planning Supervisor Jaskiran Kaur Bajwa said that
"In dense areas, you're not going to get a community or neighbourhood park, so you need a more collaborative approach with the owners of the land and the city."
But the city is still cautious about their use and is working on POPS guidelines. "POPS need to contribute to the community," Brampton's former Manager of Park Planning and Development Werner Kuemmling said.
"They can't just be an open space or thoroughfare. They have to be functionally used." Some developers propose POPS as the leftover sites in their developments "and that's not okay."
Recommendations
Push first for the conveyance of land for public park purposes in all developments where opportunities exist for on-site parkland.
Create a set of guidelines that not only contain requirements and standards for the design and maintenance of POPS, but also programming and community involvement to ensure spaces are inviting and well-used.
Publish a map of POPS to encourage public use and knowledge, but also use it for planning purposes by overlaying existing parks and plazas to identify sites where POPS could create needed linkages or fill gaps in the overall public space network.