Summary
The Darlington Ecological Corridor repurposes a former train corridor into a vital link between urban and natural spaces, prioritizing ecological restoration and social well-being.
This initiative employs an innovative co-management structure, sharing responsibilities through management agreements with partners.
Originally focused on ecological solutions, the project's scope has expanded to address pressing social needs through meaningful partnerships, thanks to the effective shared governance model.
Tying together a patchwork of open spaces along a former railroad, the project connects land fragmented along lines of ownership into a cohesive green corridor by fostering collaboration.
The Darlington Ecological Corridor uses an innovative co-management model integrating diverse stakeholders. By uniting academic institutions, community organizations, non-profits, experts, and local residents, the project weaves together several priorities into a coherent vision that serves both the community and nature.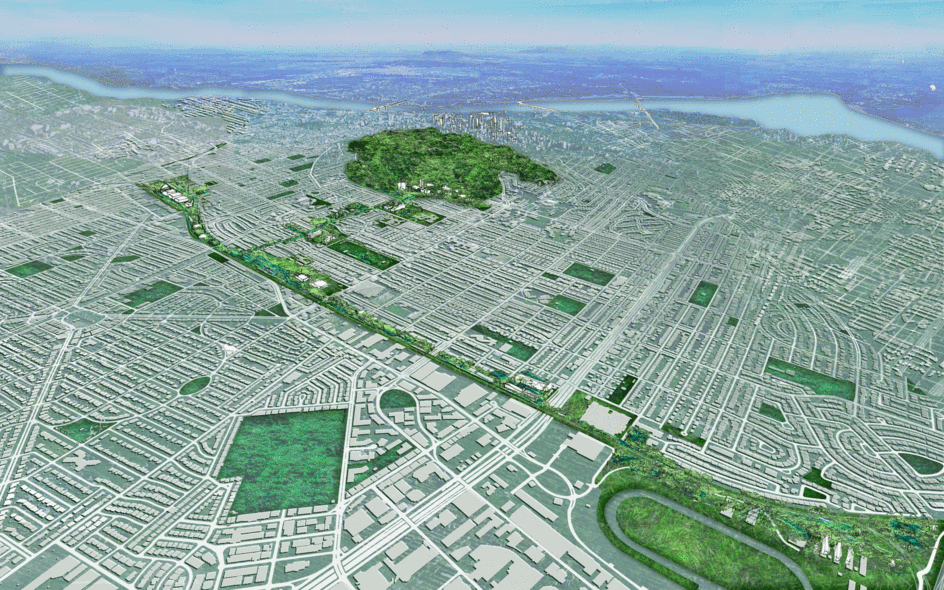 The concept of co-management involves engaging a network of partners working collaboratively, with well-defined roles and responsibilities outlined through management agreements. In this model, Éco-pivot serves as the trustee, providing administrative support and oversight. Université de Montréal contributes academic insight, with 19 master's students currently dedicated to the project and shaping its evolution. The borough plays a pivotal role, providing a dedicated staff person to anchor the project within the borough's institutional framework. This tangible commitment by the local government legitimizes the project's significance within the community and ensures its alignment with broader objectives.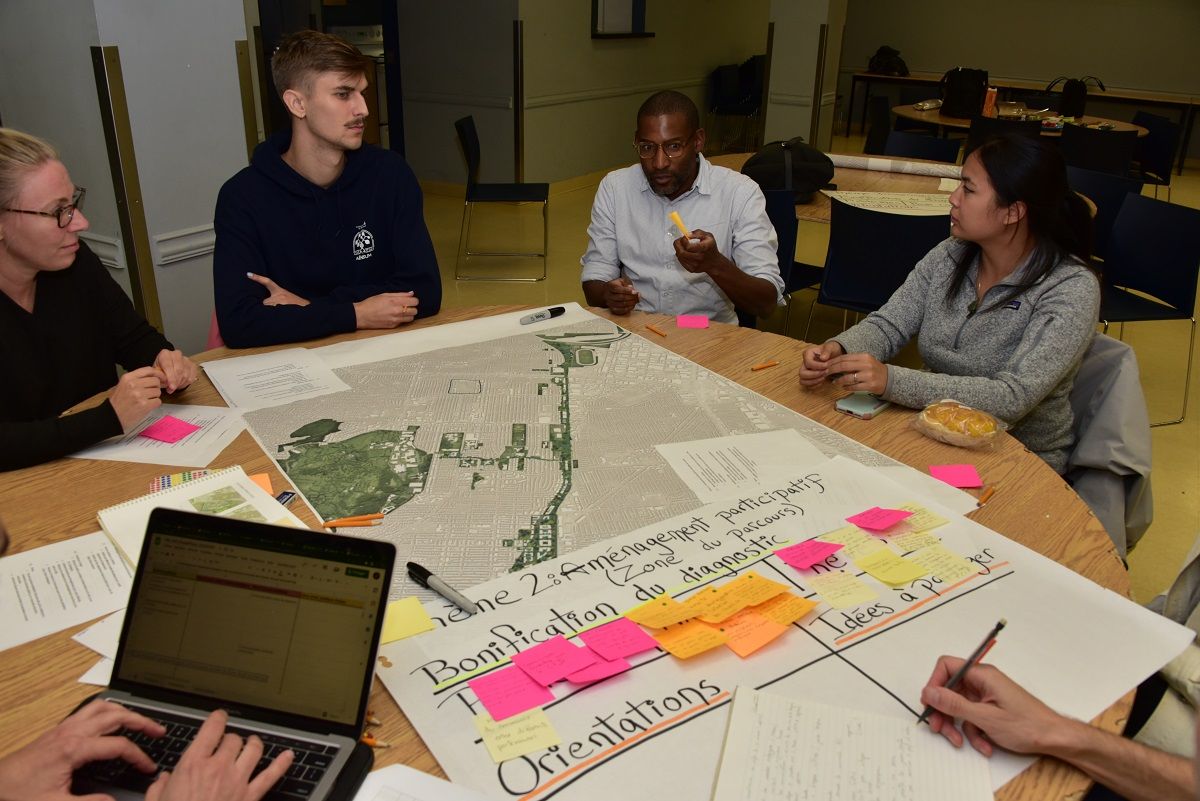 A distinguishing feature of the Darlington Ecological Corridor's governance model is its adaptability. Over time, through community and partner involvement, the project has broadened its mission, assuming a larger role in addressing social challenges. This evolution is exemplified by a partnership with Multi-Caf, a local organization focused on combating food insecurity in the neighbourhood. The site has a vegetable garden developed in partnership with the YMCA to introduce youth to urban agriculture and gardening. This collaboration highlights the corridor's transition from a primarily ecological initiative to a multifaceted project that addresses pressing social needs.
The Darlington Ecological Corridor has influenced ecological corridor movements in other boroughs across the city, prompting a similar initiative in the Sud-Ouest. Following the borough's first-ever participatory budget, one of the winning projects was an ecological corridor connecting the Sud-Ouest to Lasalle.
The success of the Darlington model highlights how creating more connected partners can create more connected green spaces, inviting us to think beyond land acquisition as a strategy to meet parkland needs.
Recommendations
Explore co-management structures as a strategy to create cohesive public space networks in areas where there are adjacent open spaces owned/managed by diverse landholders.
Involve community organizations as key partners in decision-making to ensure the project has local buy-in and is responsive to community needs, even if that means evolving the scope of the project.
Maximize both the environmental and social impacts of ecological corridors by not only designing for biodiversity, but also creating opportunities for community involvement and addressing social needs.