Walking clubs can be a way to connect with nature, but also develop social connections and opportunities for intergenerational and cultural learning.
Recognizing not everyone can access nature in the same way, it's important to develop programs and resources that are accessible for people of all abilities, including at-home resources and virtual walks.
Encourage reciprocity by pairing nature programs and educational resources with suggestions on giving back to nature through stewardship and reflecting on our personal impact.
Residents of Canadian cities are choosing to spend more of their time in nature. In our survey of over 3,000 people, 54% said they visited natural or "wild" parks most often—an increase from 34% last year. Cities are responding to this increased interest as well, with nearly 60% reporting that they already have or plan to expand nature stewardship opportunities due to high demand.
It's clear that we're drawn to nature as a way to feel good in mind, body, and soul, particularly during the challenging two years of a pandemic.
While spending time in nature may conjure images of wilderness trails, it doesn't have to mean traveling to a large park. As we note in our other story on nature connection, feeling more connected to nature can mean different things to different people. It may mean sharing stories on a walk through a park with friends. Or paying more attention to the nature in and around our homes. Or it may be volunteering to plant trees or tend a garden in our own neighbourhood.
The examples below show how leaders from across the country have developed programs that help people connect with nature in different, but equally meaningful, ways.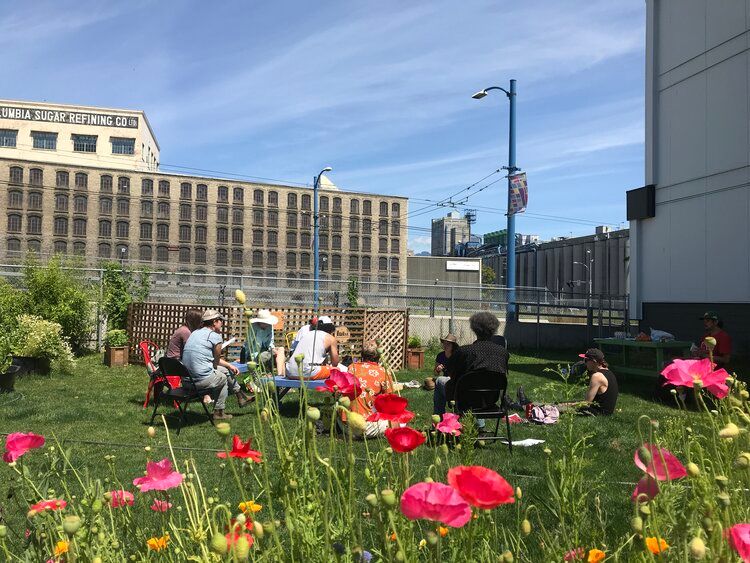 Making time in nature for intergenerational learning
When Tammy Harkey noticed other women in her community struggling with their mental health early in the pandemic, she decided to do something about it. Councillor Harkey is a proud member of the Musqueam Indian Band, grandmother and mother, and currently serves as the President of the Native Education College. An avid walker herself, Harkey organized the Musqueam Road Warriors, an Indigenous women's walking group in Vancouver's Pacific Spirit Park.
The park holds special significance to the Musqueam Nation as part of their unceded traditional territories and a place once close to their village, she said, adding that as Indigenous Peoples, these are the places they should be turning to for personal wellness.
Feeling a connection to nature means feeling a connection to the land, but also to stories shared about the park and the plants and medicines found within it. "Now there's an entire group that are sharing the stories and memories from their families," Harkey said. "Really powerful stories. Things I've never heard."
"The Aunts in our walking group really became the teachers," she said, highlighting the importance of intergenerational learning. In the busyness of their lives before the pandemic, they had perhaps forgotten to take the time to listen to "the things they had to teach us and the messages and stories they had to convey," Harkey said. But in the quiet of the forest, with the cedars around them, they could be more easily present.
The group is still going strong with about 60 women and girls of all ages who come out for walks in the park. Harkey said it was important the group centred women.
"When you can stabilize women—the matriarchs in their families and communities—the whole family gets healthier and happier. And that's a clear pattern we saw emerge from our group."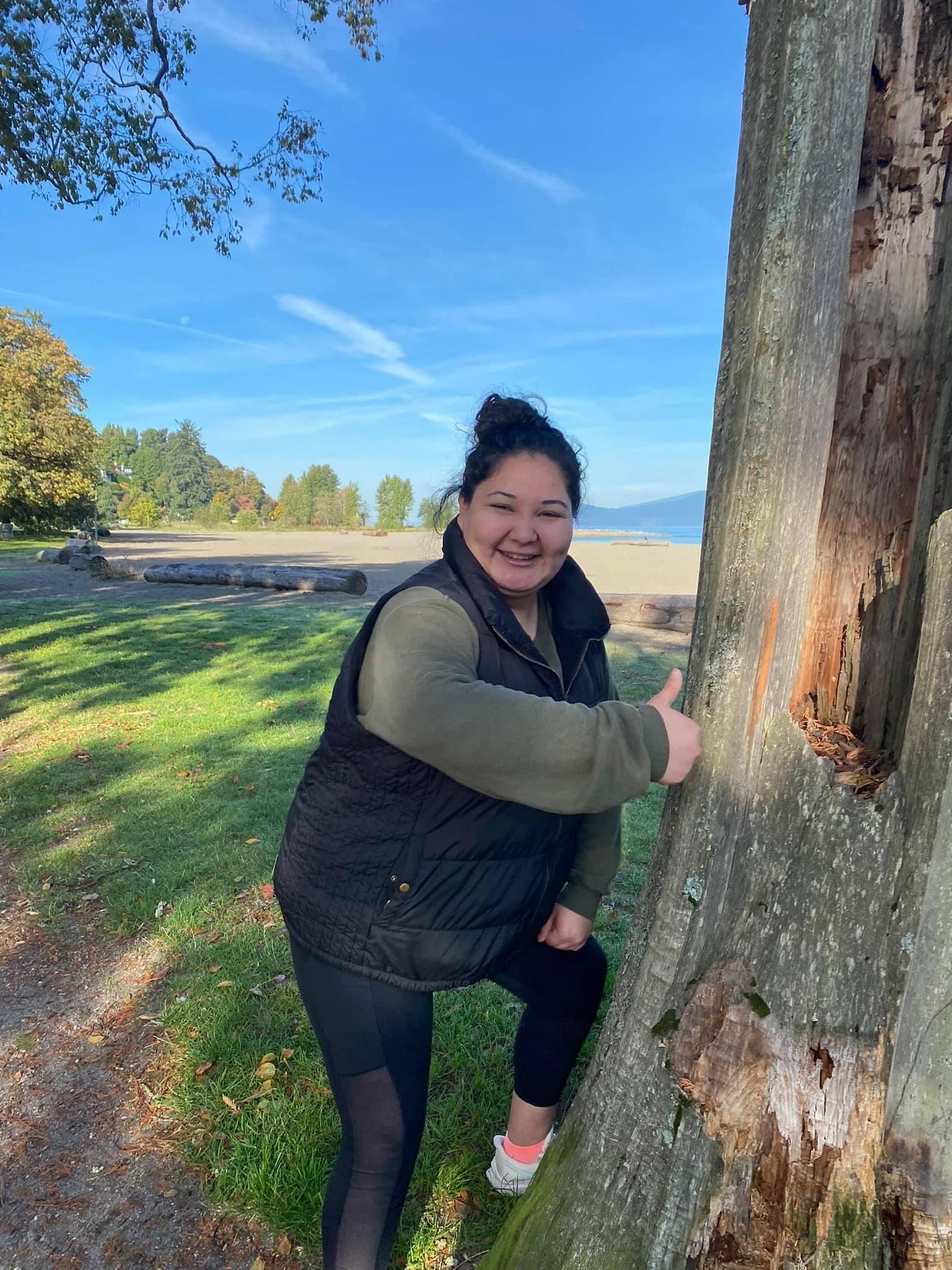 Ensuring nature is universally accessible
Many city residents sought out nature during the pandemic as a way to cope with anxiety, but for people with disabilities it isn't always easy or possible to visit green spaces.
"Covid has been an explosion of stressors for people with significant levels of physical disability," Kari Krogh, EcoWisdom Forest Preserve Co-Founder, said. "Going outside, even getting on public transit, and having a vulnerable body—having people cough on you—to get to a park," was challenging. Not to mention the potential accessibility issues once you get there, she added.
That's why she and Paul Gauthier, Executive Director of the Individualized Funding Resource Centre, started a group offering online accessible nature wellness programming.
People of all abilities are welcome and can join from a bed, window, or nearby park.
"People with disabilities have much to gain from nature connection, and to contribute, but they need options for how and when to access public parks," Krogh explained.
The program comes from a place of passion for her and Gauthier and stems from their personal lived experience, Krogh said, adding that she acquired a severe disability and lived three years between four walls. "I was in constant severe pain and basically I was immobilized," she said. "I would have loved a program like the one we're offering."
They designed their program to be as flexible as possible, using nature videos and prompts informed by forest medicine and neuroscience. Facilitators lead people in mindfulness-based nature exercises, inviting people to touch, smell, and visualize.
"So much has been out of our control with Covid." Krogh said. "It allows people with disabilities to come together as peers to support one another."
This comes across through the words of program participants. One remarked that their pain subsided and they "became relaxed, cheerful, hopeful." Another said they were "learning to use nature as a free resource to build [their] resilience."
Initially started with seed funding from Park People's TD Park People grant program, Gauthier and Krogh obtained funding from the federal government's Healthy Communities Initiative to expand their work by creating an accessible program to train others to lead nature wellness activities.
As well as being an organizer, Gauthier has himself been able to take away some of the positive benefits of nature connection. His own stress levels have been quite high during the pandemic in his work supporting people with disabilities, he said.
"Being able to stop, to be able to focus on myself and step away from the normal life troubles that I was facing—it's allowed me to really look at healing for myself," he said. "And to recognize that by doing that, I can do more for others down the road."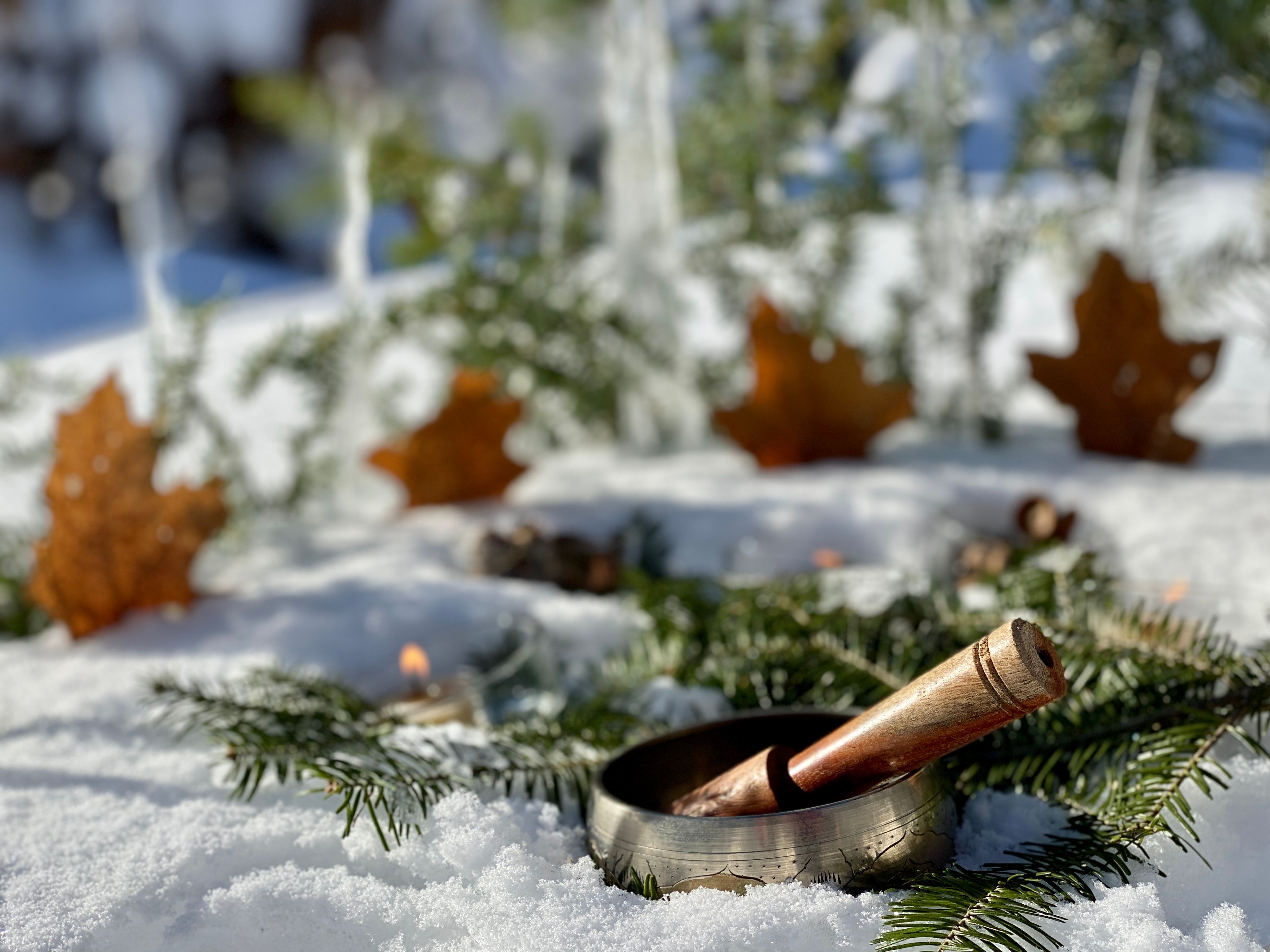 Promoting natural intelligence
Riffing off the idea of emotional intelligence, City of Saanich Parks Manager Eva Riccius said her team coined the term natural intelligence when tasked with devising a program to promote nature connection in Saanich. Whether you're new to getting out in nature or a seasoned hiker, "there's a place for everyone along the scale," she said.
The program was designed to encourage people to connect with nature in ways that were accessible to them, whether that was identifying birds in their own yard or getting involved in nature restoration opportunities.
Recognizing the "zoom fatigue" many were experiencing, Saanich staff marketed the campaign as reducing screen time and promoting green time. They partnered with the local news station and newspaper to share stories, organized local hikes, ran a forest bathing session, and promoted various park experiences through a hub on their website.
The result was a dramatic increase in park use, beyond what they had already seen due to the pandemic. Riccius's team used Google data to see how many people were using parks relative to a 2019 baseline. They found a 100% increase during the campaign—over and above the pandemic-induced bump in park use seen in neighbouring municipalities in Metro Vancouver.
The program provides suggestions for how people can practice reciprocity by thinking about ways to give back to nature, such as volunteering for stewardship activities. On this last point, Riccius said they've had so much interest they've had to pause their volunteer intake.
The program has spurred more ideas about long-term changes to the city's parks as well, many of which Riccius said are currently grass, trees, and a playground. The city is looking to strategically naturalize parts of these parks through plantings and restoration projects, which can help reduce water use as well as provide habitat—something other cities like Vancouver, Kitchener, Mississauga, and Edmonton are also doing.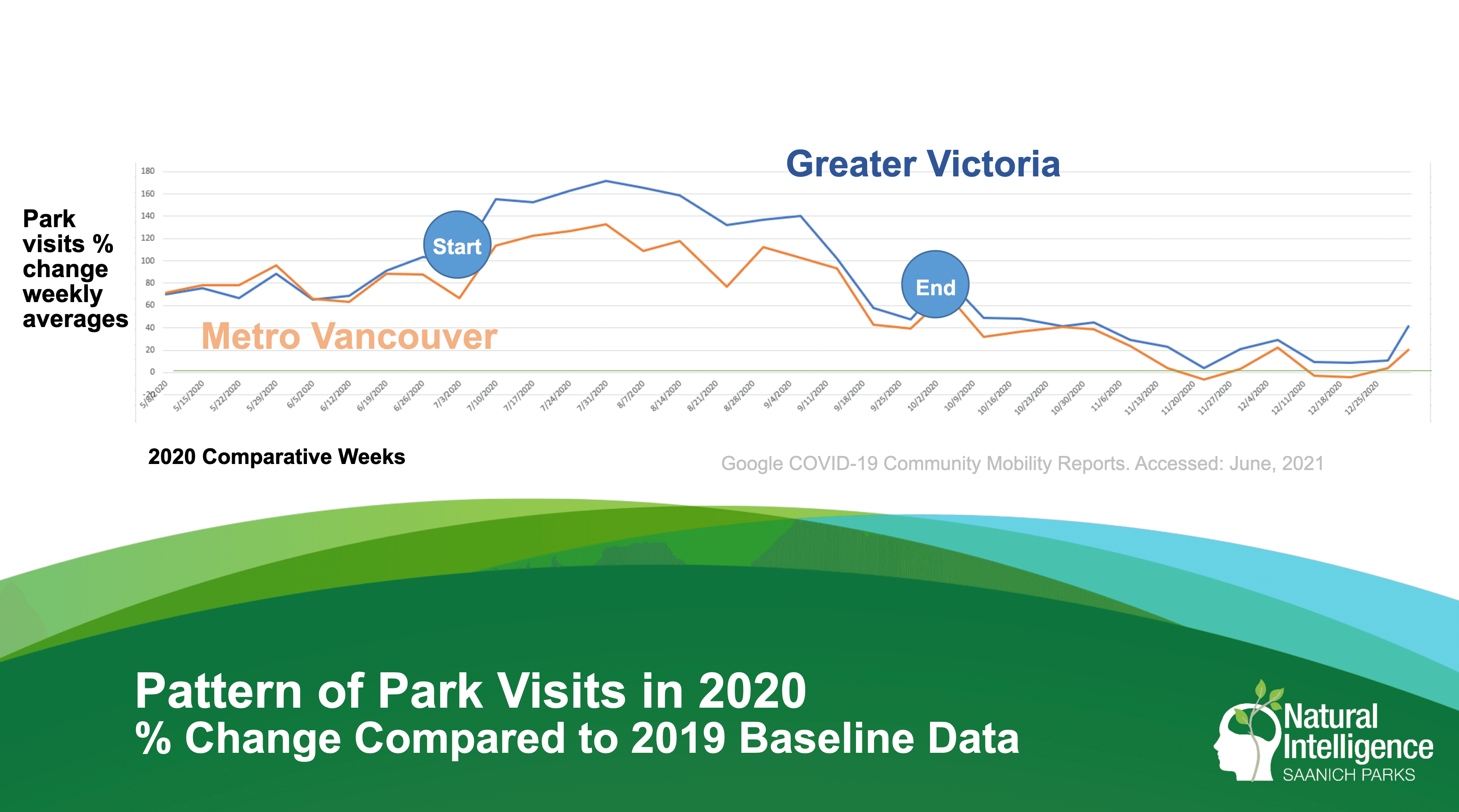 Other notable programs