While park budgets remained stable during the pandemic, additional pressures from sanitization and maintaining high use areas meant cities had to stretch budgets further.
The pandemic contributed to delayed park projects and rising material costs, which may have longer term impacts on park renewals.
A sharpened focus on equity coming out of the pandemic means many cities are planning new park strategies that ensure funding is more equitably distributed.
It's a tale as old as time—or at least as old as parks department budgets. As cities grow, and more people use parks for different activities, park budgets—particularly operating budgets—become strained.
So what happens when park departments that were already experiencing constraints and aging infrastructure come face to face with a global pandemic?
In short: additional pressures, creative thinking, and a heightened focus on how we can plan together for more equitable park investments going forward.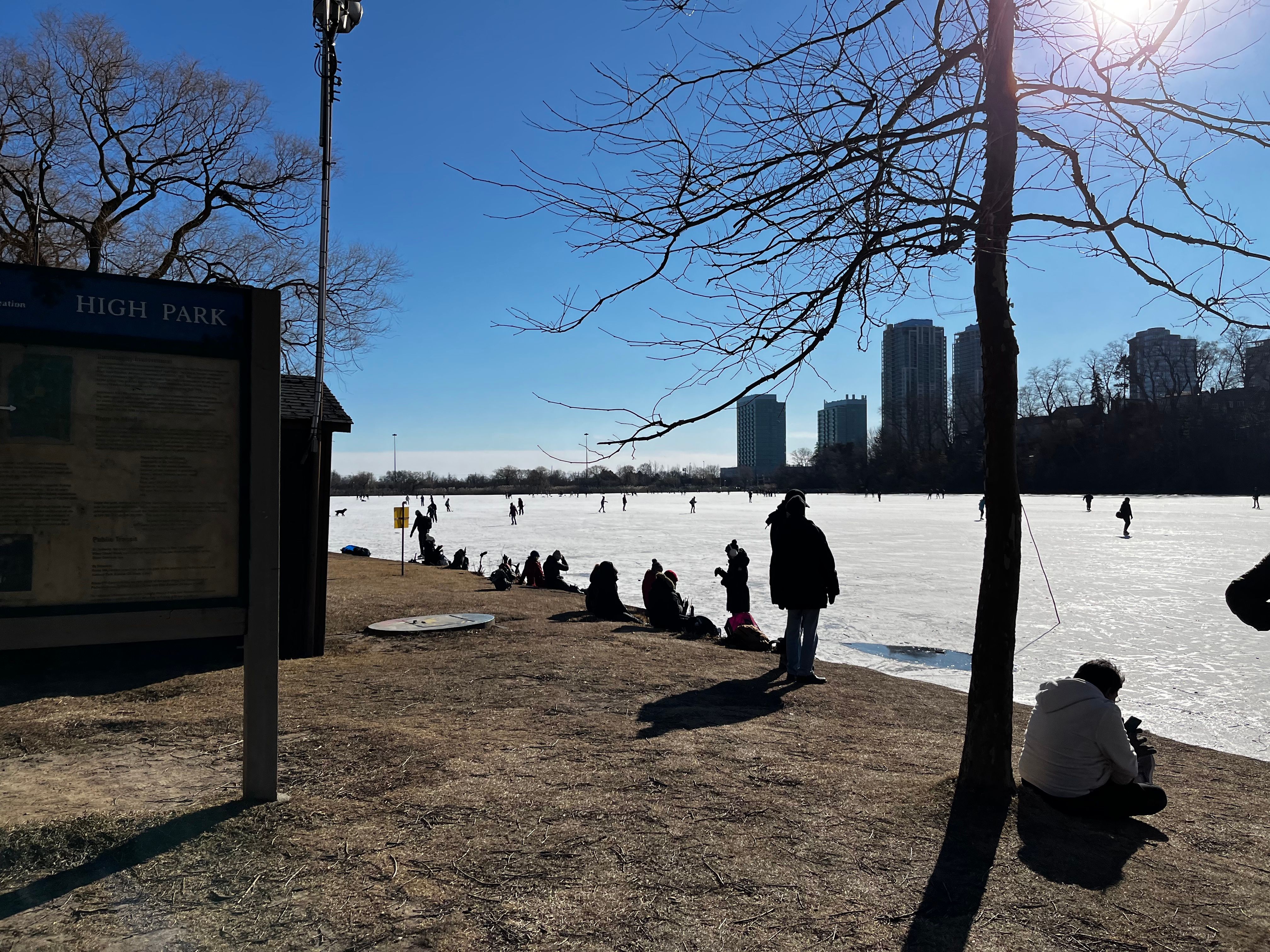 Operational strains
For the second year, cities said Covid put pressure on already strained operations budgets—the money that funds work like cutting the grass. Budgets weren't cut during the pandemic, but the additional public health-related tasks meant the same pot of money had to cover more things.
As Niall Lobley, Director of Parks and Cemeteries for the City of Kitchener said: park budgets have been "routinely stretched to the maximum extent possible—and have been even further stretched."
A "huge" amount of resources were invested during the pandemic into sanitation, extra staffing to monitor physical distancing and high use areas, litter pick-up, and mitigating damage done to natural areas from high use, Lobley noted.
In Regina, Parks Support Operations Coordinator Trevor Klein said staff worked hard to find room in existing budgets to launch programs like the winter cities program, which encouraged people to use parks during the colder months.
Klein also mentioned that service requests and expectations of park quality rose during the pandemic. People working from home had more time to visit local parks during the day, increasing their contact with parks staff while they were on the job. This led to an "increase in service requests and a higher level of expectation on [grass] cuts and trimmings and what facilities were available to residents," Klein said.
At the same time, Klein said the department was dealing with reduced staff early in the pandemic due to a city directive to not hire additional casual staff in summer 2020. This meant training costs were higher when these staff were reintroduced in 2021. Indeed, 50% of cities noted that reduced staff was a challenge during the pandemic.
In Ottawa, city staff said Covid impacts started with "simple reductions to maintenance," which was "in part to meet a departmental need to conserve funds as additional pressures were expected throughout 2020."
These services were then adjusted to meet "changing needs," which included a spike in waste collection costs that began in 2020 and continues today. City staff also said that some "parks operating funds were diverted to help compensate for Covid-related costs," including portable washrooms and hand-washing stations.
It hasn't been all bad, however. Some parks departments have been able to tap into Covid funding, particularly for active transportation projects such as trail enhancements or for local economic recovery through tourism funding.
Challenging years predicted ahead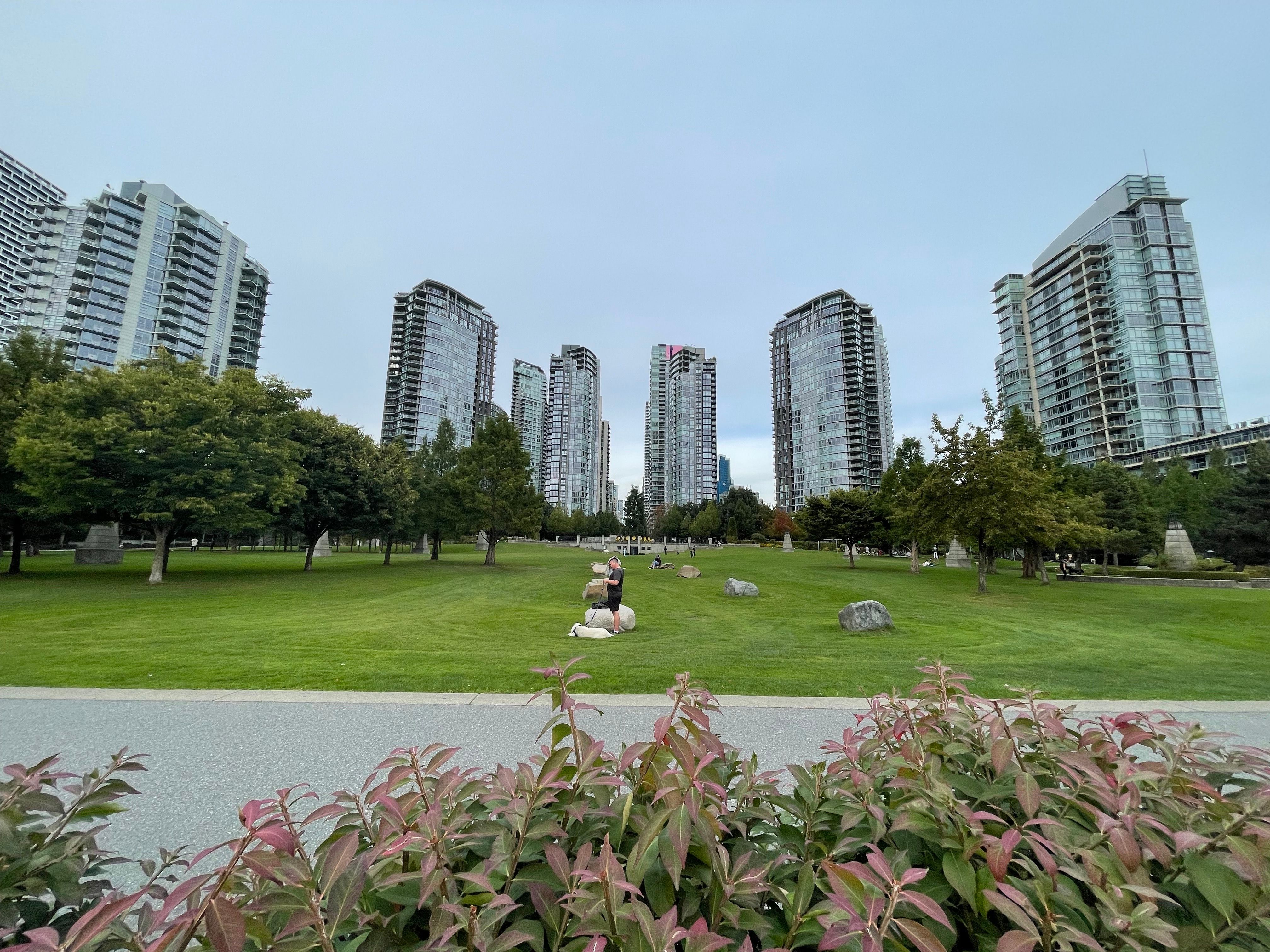 While budgets on average have held steady during the pandemic, Kitchener's Niall Lobley does worry about what future years hold as city governments begin to grapple with the budgetary fallout from high spending during the pandemic.
"I expect that we have some years where there is likely to be pain felt within tax-supported structures, whether that be at the municipal, provincial or federal level," he said.
"Traditionally speaking, those periods of payback can be quite hard on soft services like parks and recreation," Lobley added. "We can see those suffering the more significant and earliest cuts in a time where we've seen very high levels of public spending that need to be recouped."
It's clear, however, that city residents want to see more, not less, investment: 87% of respondents to our survey of over 3,000 Canadian city residents said they wanted to see more public funding for parks. This included 36% who wanted to see more funding for maintenance and 35% for higher quality designs.
Positioning parks as public health infrastructure and citing the rising importance of parks in the last two years for mental and physical health may be one way to ensure funding keeps pace.
Capital strains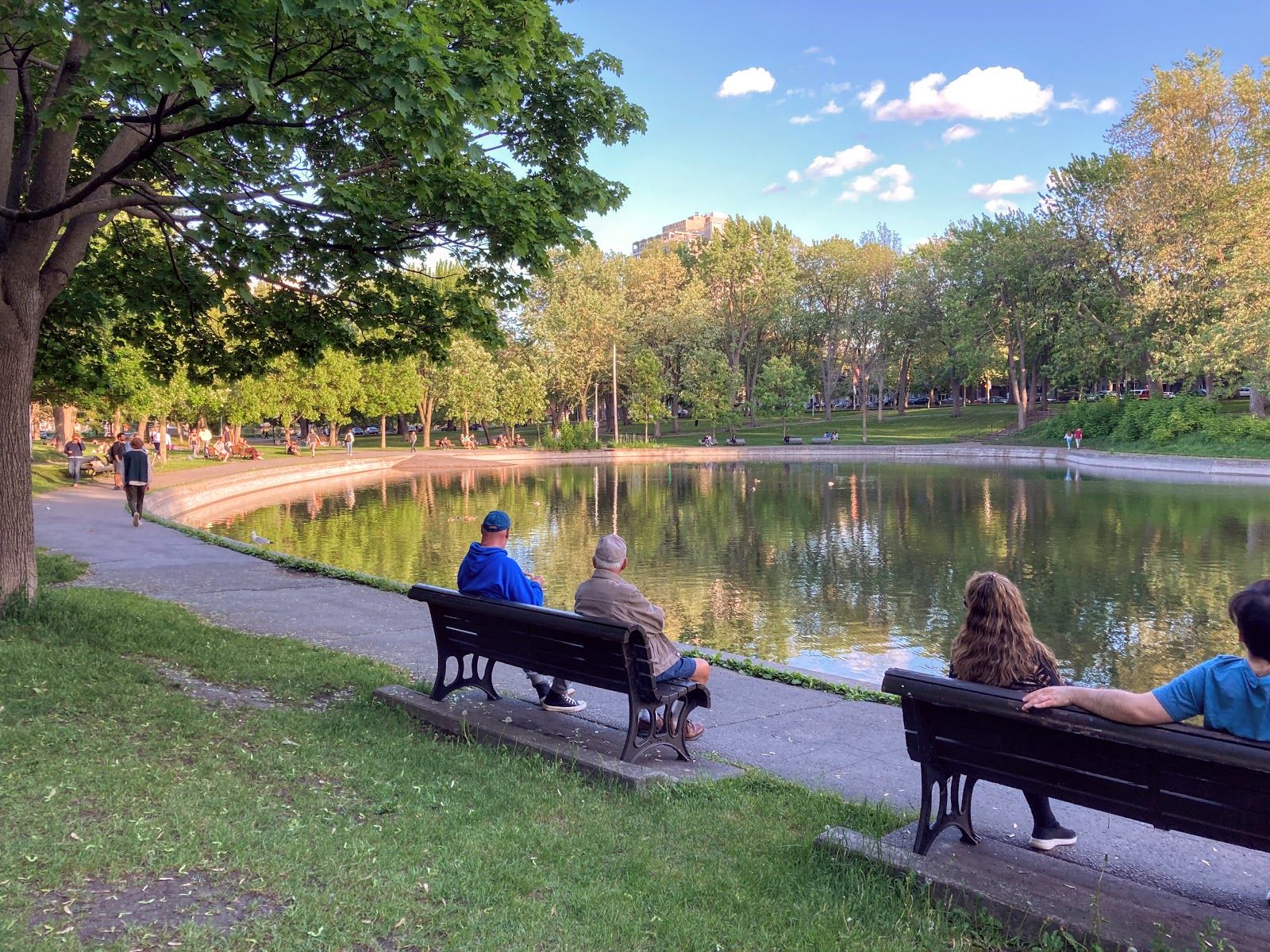 In addition to being asked to do more with less, many cities also indicated that building and upgrading parks has become more expensive. In fact, 69% of cities said they had to delay capital projects due to Covid and 86% said cost increases were a challenge.
It's difficult to attribute these rising costs solely to the pandemic, Lobley said, noting the trend had been in place before Covid. But the pandemic and recent supply chain challenges haven't helped.
Lobley specifically mentioned playground costs, which have risen as much as 15% a year while "general infrastructure like benches, seats, picnic tables, and all those sorts of things are seeing cost increases as global supply chains are strained."
Community expectations around park designs have also changed as park use increases, impacting the cost of design and construction.
"It's not just a case of replacing a few pieces of playground equipment," Lobley said. "These are much more comprehensive renewals of neighbourhoods parks."
"I'm certainly foreseeing 2022 and beyond being very difficult in terms of bringing projects on time and on budget," Lobley said.
Ottawa city staff also noted this long-term challenge, saying that, if sustained, rising costs may "reduce the number of renewal projects completed annually, or necessitate larger budgets for renewal to maintain existing service levels."
In addition, staff said that, "extended lead times for parks materials have resulted in some project delays, but these longer lead times and cost increases are being built into our project planning process. Future projects may take longer to deliver, and may be more costly, but we will continue to adjust budgets and timelines based on market conditions."
A renewed focus on equitable investment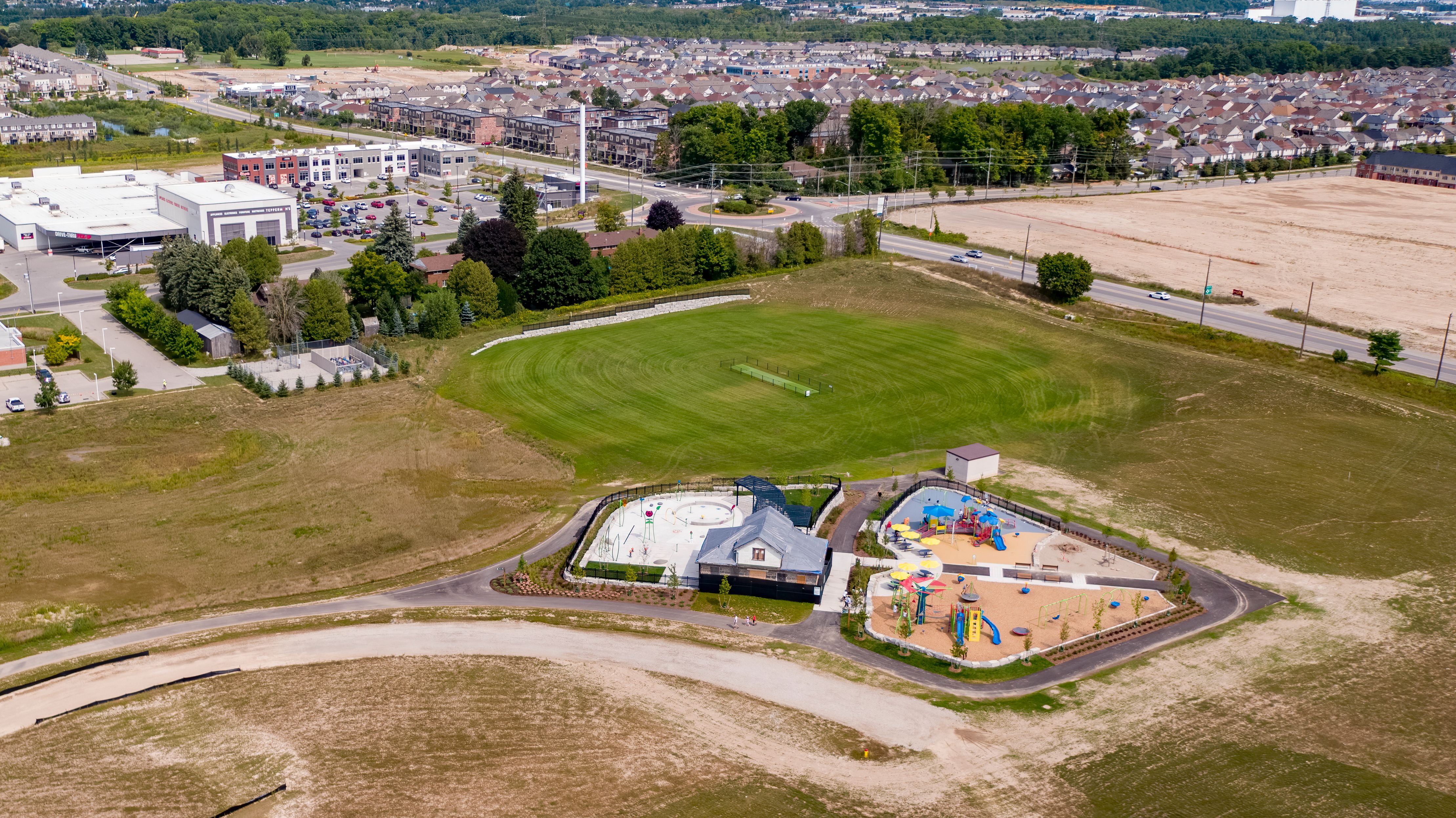 A key trend emerging from the pandemic has been a renewed focus on the already existing inequities in how parks are accessed and enjoyed. As parks were held up as critical places for mental health and community connection, it became harder not to notice how some neighbourhoods were greener than others.
Now, as cities begin to shift focus from immediate pandemic needs to longer-term planning, many are turning their energy towards new strategies that use equity-based metrics to guide park investment decisions for years to come.
The "single biggest focus and single biggest change in work focus" in Kitchener's under-development Places and Spaces Strategy is the focus on equity-led investment, Lobley said.
"What I mean by that is making sure that we don't just invest where the [development] money is, or invest where the new parks are being built, but that we are deliberately investing in areas which have been underserved in terms of park rehabilitations and new park developments. Our oldest parks are in communities that probably have the greatest need from a social perspective for those parks," he said.
Consider the urban forest—a topic we explored in last year's Canadian City Parks Report. Through city-wide mapping, Lobley said the city found some communities are over the city's goal of 30% tree canopy, while some are sitting at less than half that level. "When we overlay two maps and see where we've got less canopy, these tend to be the equity-deserving communities—communities in high density developments, high population of rental apartments, lower socioeconomic status," he said.
While Kitchener was already moving in this direction pre-pandemic, Lobley noted he "can't help but think it's at least partly influenced" by the pandemic, which put a heightened focus on equity.
The resurgence of the Black Lives Matter movement and the Land Back Camp advocating Indigenous land rights in Kitchener, helped raise both awareness and put pressure on decision-makers to act, Lobley said.
"I would say that the social movements we've seen grow through Covid have really allowed us to move [the equity-led focus] forward with a greater sense of urgency."
Other Canadian cities are moving on this as well. Vancouver and Toronto both released park plans with equity-focused metrics in recent years. Regina's Trevor Klein noted that the city's forthcoming 25 year parks and open space master plan will focus on the equitable distribution of parks—not just the green space, but facilities and amenities like picnic spots.
In Ottawa, city staff pointed to the city's new park master plan, which uses the Ottawa Neighbourhood Equity Index , a resource created by the Social Planning Council of Ottawa, as a lens through which park investment priorities can be made. City staff also said this equity-based approach will be important in the city's forthcoming Greenspace and Urban Forest Master Plan and in its Climate Resilience Strategy.
While the impacts of the pandemic will likely continue to be felt for years to come, this sharpened focus on equitable investment will help cities plan more resilient park systems for the future.