Early in the pandemic, the urgency to respond to emergent needs meant community engagement was often rushed or absent. In response, communities have increasingly used parks as spaces of protest to make their voices heard.
Some cities are modelling a paradigm shift toward treating community groups as collaborators and building ongoing, rather than project-specific relationships.
Building strong city-community relationships requires being sensitive to different neighbourhood contexts. Community park groups bring vital knowledge of local needs, but it's crucial that cities invest staff time and resources to meaningfully engage.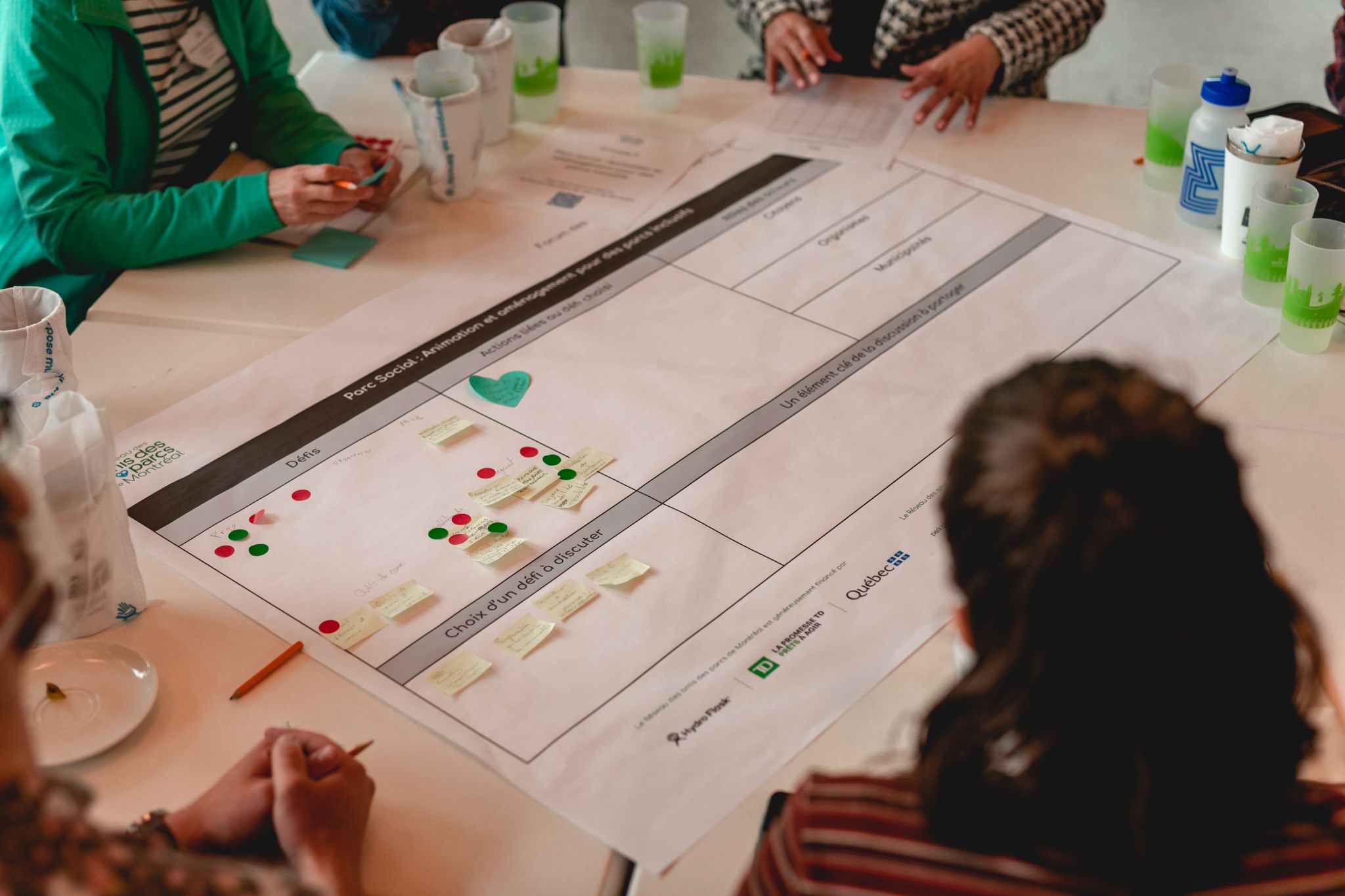 As advocates have pushed for action on issues ranging from policing, to houselessness, to racial justice, the past two years have brought to light fractured relationships, mistrust, and frustration. But equally, these efforts have highlighted that communities are eager to have their voices heard.
"There's much more attention that's being placed on the city and the city's choices by residents and by advocacy communities," said Dr. Alexandra Flynn, a University of British Columbia professor and municipal governance expert. Dr. Flynn noted that parks have been a key space of protest and pushback and "expectations are very high that municipalities are going to be responsive."
At the same time, however, the pandemic has turned park engagement on its head. When Covid-19 first hit, in-person consultations became impossible, leading cities to go virtual, with 81% reporting increased use of online engagement methods.
But the impacts on park engagement go deeper than the shift from in-person to online.
Early in the pandemic, cities rushed to establish pilot projects, like converting streets into pop-up parklets and loosening bylaws on alcohol consumption. In the urgency to respond to emerging needs, engagement was often rushed or bypassed altogether. Fast forward to this year: 92% of cities we surveyed said that they had extended or made permanent at least one park pilot program initiated in response to Covid.
Dr. Flynn, who studied municipal governance during the pandemic, terms this shift in engagement "pop-up governance."
"It's easy to be in favour of pop-up governance when you really like the outcome," Dr. Flynn said, noting that public space expansions have been popular among many urbanists. But the process is inherently undemocratic, said Dr. Flynn, noting that cities "leveraged the pandemic, in some ways, to not engage."
For Dr. Flynn, this raises questions about "why did [these projects] have to happen without engagement? And does that speak to larger issues with the existing processes?"
In her view, "governance models even outside of the pandemic, in most jurisdictions, really aren't able to appropriately address the engagement needs of people who want to be weighing in" on park decision-making.
Indeed, our survey results found that only 22% of city residents feel they have the ability to influence what goes on in their local park—a decrease from 34% in last year's report.
As cities shift from addressing immediate pandemic needs to planning for the future, there is an opportunity to rethink community engagement to give communities more decision-making power on the park issues that affect them most, said Koa Thornhill, a Program Manager at Park People with expertise working with equity-deserving communities.
As Thornhill put it, grassroots advocacy movements during the pandemic have "brought us to this beautiful point of thinking about, how do we decentralize some of the power that exists in [institutional] spaces?"
Go slow to go fast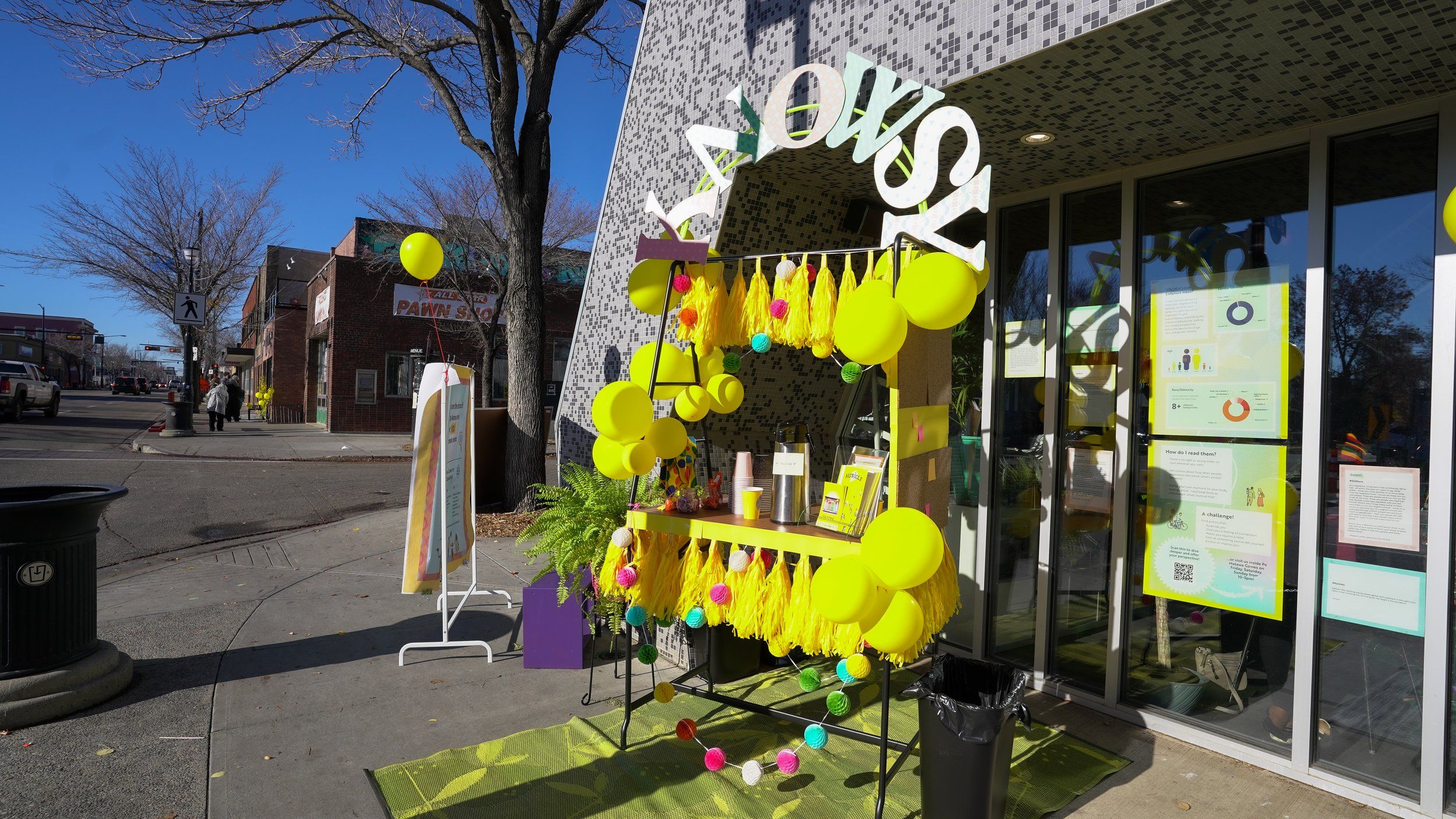 Shifting power means moving beyond one-off project-based consultations toward ongoing relationship-building with communities. This requires recognizing and valuing that communities know their needs best.
Zahra Ebrahim, Co-founder of Monumental and Park People Board Chair, said that investing time and resources in building meaningful community relationships upfront is well worth the effort "so that when you actually get to those places where you do need to do some really acute engagement… There are deep relationships." As Ebrahim put it, "It's a reorientation to how we come together and build partnerships—that is, going slow to go fast."
The City of Edmonton is putting this approach into practice. Through their RECOVER Urban Wellness initiative, city-supported 'social prototypes' explore creative models for engaging with equity-deserving communities. One of the 2021 prototypes, called Auricle, asks "what would it look like for a city to engage citizens in more humble and authentic ways, deeply listening and understanding what wellbeing means to them?"
The project involved hiring a team of 10 Local Listeners—community members living in Edmonton's Alberta Avenue neighbourhood—to engage neighbours using storytelling methods. Through this process, the Listeners collected over 150 stories, which were then shared back to the community at an event called Knowsy Fest. The festival, a celebration of community knowledge, invited residents to interpret the stories themselves, and share ideas for how the city might use their insights.
Azkaa Rahman, Strategic Planning Analyst at the City of Edmonton and part of the RECOVER team, said that this kind of community engagement "requires a paradigm shift towards deeply recognizing that relationships move at the pace of trust."
"Having the time and resources dedicated to relationship building can be tough when we're on taxpayers' dime," Rahman said. "Given that impact isn't seen in the immediate term, people may have a hard time justifying why just 'listening' and fostering relationships is worthwhile."
But for Rahman, this approach is essential to make meaningful change in communities.
Take a tailored approach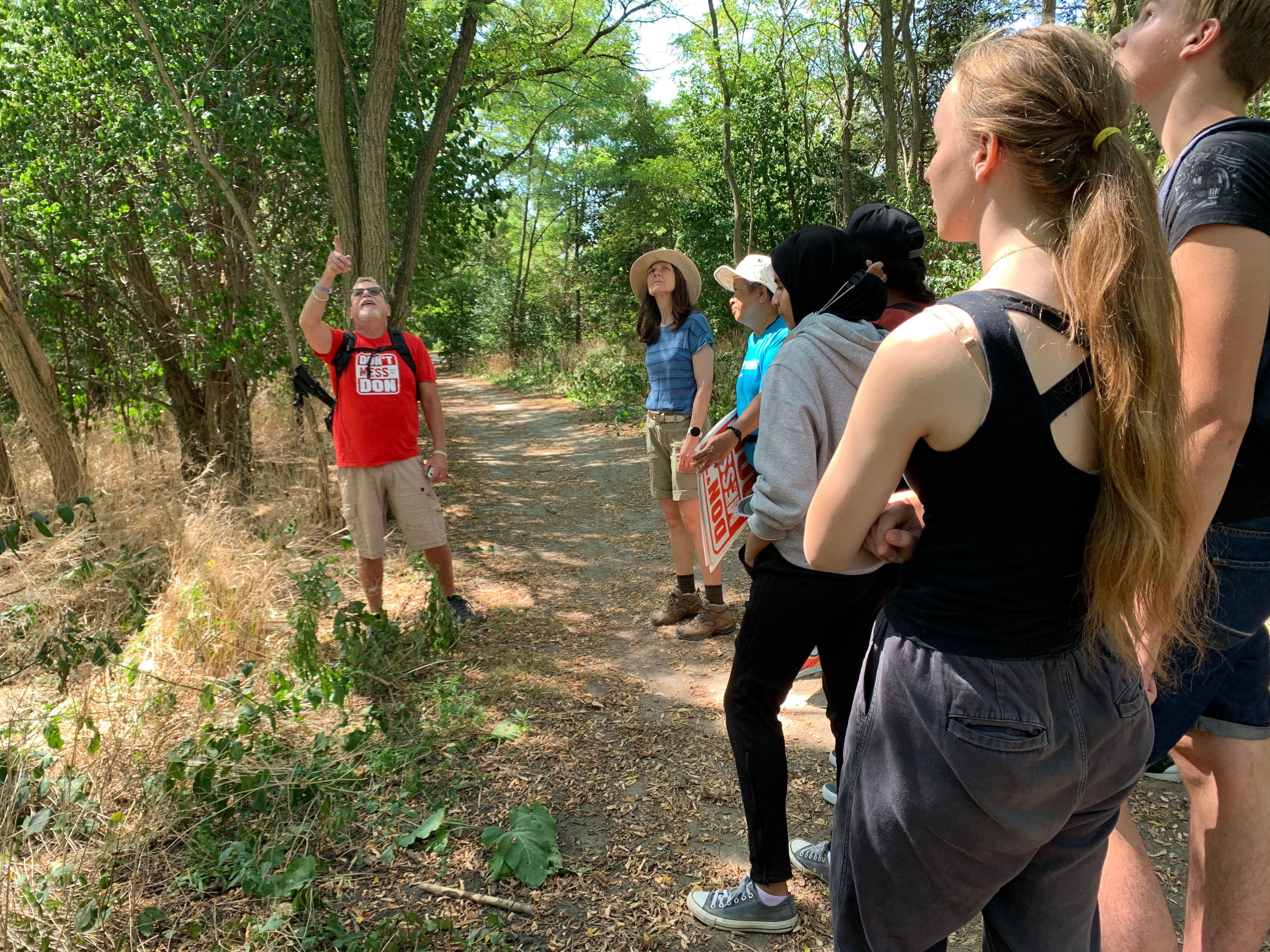 When it comes to building relationships, it's important to be sensitive to neighbourhood dynamics, said Dr. Flynn. Connecting with communities that have been historically well-served by government may be relatively straightforward, but "there's a lot of communities who don't share that same trust," she said.
To understand the unique priorities that exist in each neighbourhood, Ebrahim and her colleagues suggest that cities undertake neighbourhood-based "equity impact assessments" every few years.
This would involve co-creating neighbourhood profiles using demographic data to provide insight into how to tailor engagement methods to meet local needs—such as providing childcare where there's a high proportion of single parents, or translating materials into commonly spoken languages.
Brampton's Nurturing Neighbourhoods platform provides a useful model for relationship and trust building. The program was created in response to a commitment in the Brampton 2040 Vision strategy to conduct neighbourhood audits to identify priorities for ongoing, incremental improvements in neighbourhoods based on collaboration with residents.
For 2021, the Nurturing Neighbourhoods program offered guided virtual walking tours in each of the city's neighbourhoods. The tours highlighted local parks, businesses, and community spaces, and emphasized ways residents could engage in their community. The tours were complemented by neighbourhood-specific online surveys and interactive mapping tools which invited residents to mark locations where they have concerns or ideas for improvement. The insights generated are then used to create a long-term action plan for each neighbourhood.
Kelowna is also moving toward a neighbourhood-centred approach to community engagement. The city is working with neighbourhood associations to "decentralize park programming [and] introduce park amenities and programs that better reflect the needs of the local community," city staff said.
Koa Thornhill echoed the importance of cities committing to "hav[ing] strong ties to local organizations," and also pointed out the opportunity to connect with residents directly through existing on-the-ground staff.
Parks maintenance staff, for example, could see it as their role to maintain human relationships the same way they maintain the grass. Thornhill recommended providing on-the-ground parks staff with "training to maintain and navigate relationships." She noted it could boost morale by "help[ing] them see that community members are really grateful for the work that they do and it doesn't go unseen."
What community groups need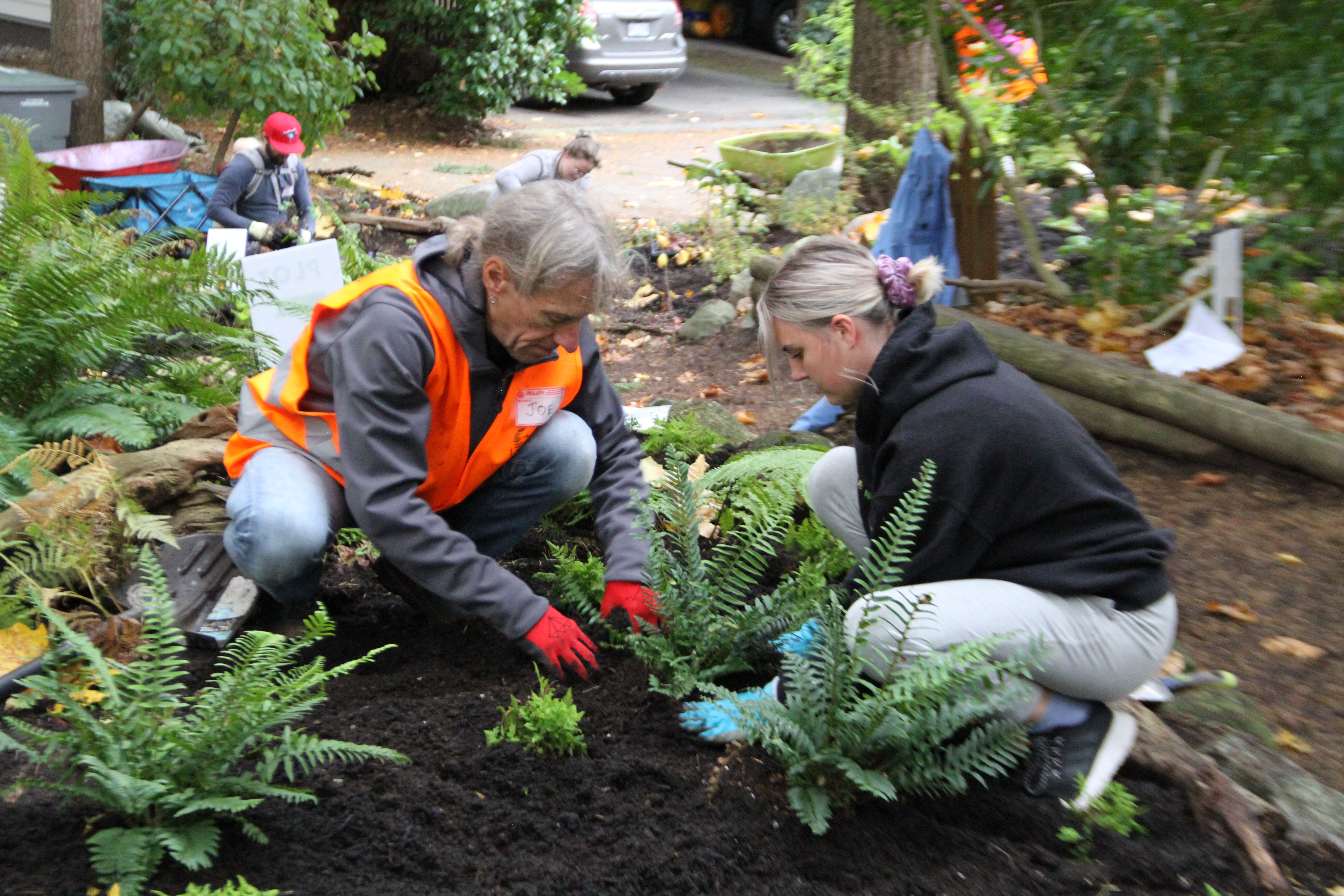 In thinking through how to strengthen relationships with communities, results from our national survey of 150 community park groups provide insight on how municipalities can move forward.
63% of cities said they had a strong relationship with local community park groups, but when asked the same question, only 44% of community groups said they had a strong relationship with the city. This number was even lower, at 38%, for groups that identified as equity-deserving. This discrepancy highlights that community relationships may not be as strong as city staff perceive.
The good news is that 83% of community groups said they'd be interested in deepening their relationship with their municipality. When asked what cities could offer to support community groups' work, some common themes emerged:
Clarify the city's offerings and process for making requests. As one group put it, "We don't know what the municipality CAN do for us, so don't know what we can ask for." Similarly, groups desire clearer processes for making simple requests, like a new bench or garbage can.
Structure and streamline communication through a designated community liaison at the city who can schedule regular touchpoints with community groups. Provide clear partnership agreements, and be transparent about internal processes and timelines to manage expectations and build trust.
Formalize reciprocity in staff roles and policies. One group shared frustration as they felt the city was "outsourcing maintaining green spaces to the community with no benefit to our [group]." Another group noted that while city staff support their work animating their local park, "it always seems like they are doing something above and beyond their job" to help out. They suggested, "it would be really great if there were more formal policies around programming in parks and mutually supportive roles for both community groups and city employees."
Provide access to specialized city staff expertise like environmental planners, conservation biologists, community engagement professionals, and communications staff to help complement the expertise of community members.
Scale-up and scale-out community-led practices by promoting community groups' work through city communication channels, and supporting peer learning through forums that bring local groups together. Share resources, including grants with fewer strings attached, that allow groups to determine how to make the greatest impact in their parks.
Let Indigenous-led groups lead. Sovereignty is what one Indigenous-led group told us they are looking for in their relationship with municipalities. Being mindful of Indigenous Peoples' right to self-govern, cities should work to dismantle bureaucratic barriers, like requiring permits for sacred fires or cultural ceremonies.
Above all, what groups are looking for is to be recognized as valued collaborators working toward a shared goal of ensuring that parks best serve communities.
As one group put it, "We need municipalities to trust us; the people who look after these spaces often are the most knowledgeable about what it needs because we are there every day."
Dr. Alexandra Flynn is hopeful that we can work toward this future, noting that "municipalities are full of lots of people who care very deeply and passionately about these issues." When communities and cities commit to working together better, it's a powerful pairing for parks.