Parks are increasingly being recognized as essential infrastructure to meet basic needs—like eating, resting, and socializing—but social expectations around "acceptable uses" mean these activities are not enjoyed evenly.
New community programs across the country are addressing well-being holistically through meeting both material and social needs simultaneously.
Care-based models offer an alternative to common approaches to park design and enforcement that can be exclusionary to people experiencing marginalization.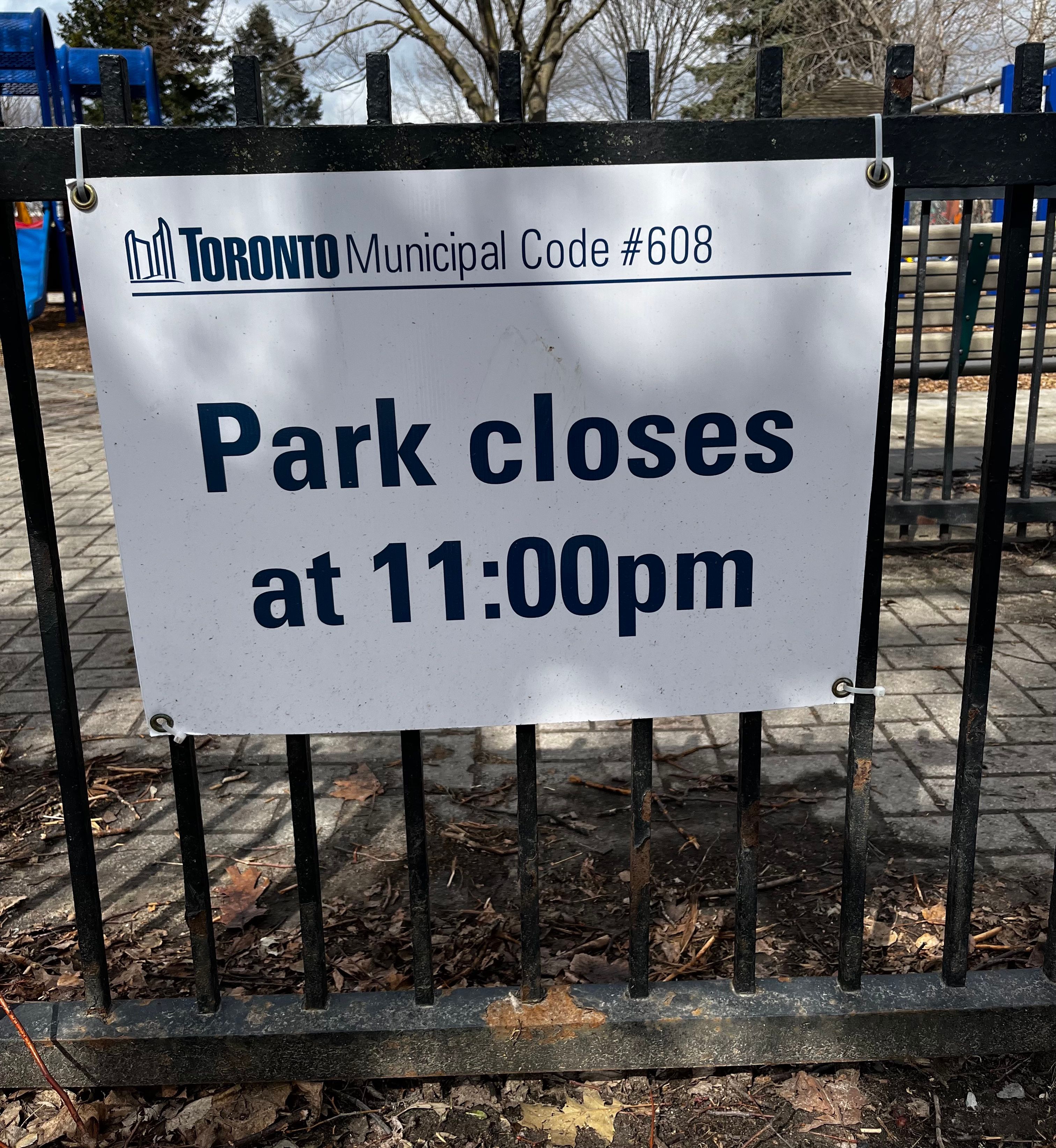 As we wrote about in the 2021 Canadian City Parks Report, Covid-related closures of indoor spaces like restaurants, libraries, and gyms, pushed people to take their usual "indoor" activities outdoors to the park. Eating, using the washroom, and socializing with friends are just a few examples of basic everyday needs that people have increasingly looked to parks to fill throughout the pandemic.
With these changing uses has come a culture shift in how people view the purpose of parks. As Sara Udow, urban planner and Principal at engagement firm PROCESS put it, "Parks are used for basic human needs, not just recreation." In our survey of over 3,000 residents of Canadian cities, 93% agreed that allowing people to meet basic needs is an important benefit parks provide.
Yet narrowly defined ideas of "acceptable uses" of parks, rooted in stigma and inequities along the lines of race, class, ability, and more, mean that not everyone is able to enjoy the benefits of parks in supporting everyday needs. Often those who rely on parks most—such as those experiencing housing precarity and other forms of marginalization—are those whose needs are overlooked or actively denied.
For example, while parks are used by many as a place for rest and relaxation, unhoused residents are often met with enforcement and displacement when this rest extends overnight. And despite growing interest in planning parks with a public health lens, people who use substances are often excluded through hostile design features, like blue lighting in washrooms, that go against public health guidance.
However, cities and communities are beginning to recognize and address these inequities through programs that centre the well-being of those most often excluded. By challenging orthodoxies around service provision, enforcement, and environmental design, these initiatives point a way forward in creating parks that better care for all.
Think beyond the material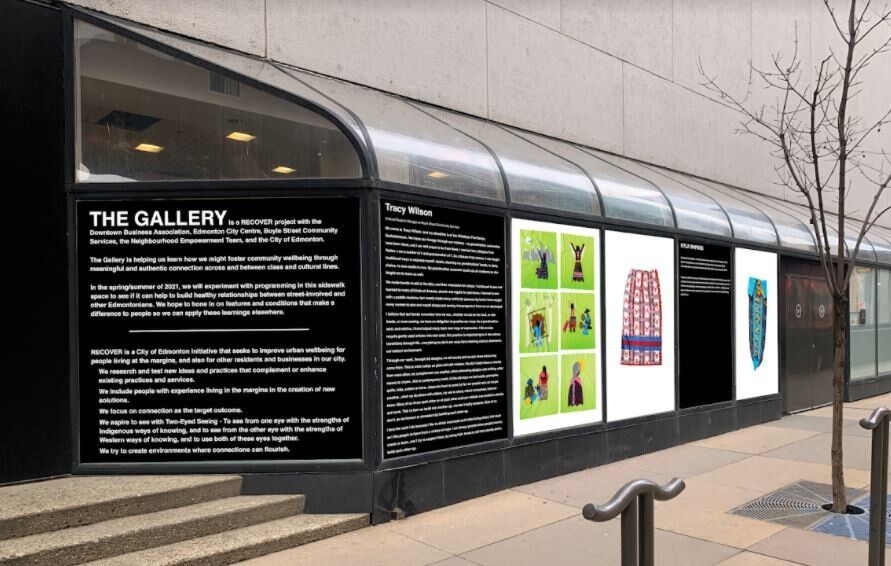 While addressing basic needs through features like washrooms is necessary, a focus on "meeting needs" can sometimes obscure what people experiencing marginalization have to offer to the community, said Azkaa Rahman, Strategic Planning Analyst at the City of Edmonton.
"There's huge deficit thinking and [a focus on] managing needs rather than seeing the gifts, assets, resources and strengths that people have to give, share and exchange," Rahman said."There's huge deficit thinking and [a focus on] managing needs rather than seeing the gifts, assets, resources and strengths that people have to give, share and exchange," Rahman said.
Rahman works with RECOVER Urban Wellbeing, a city-led initiative that aims to create the conditions for well-being for all people, especially people experiencing houselessness or marginalization in Edmonton. The framework that underpins RECOVER's work is rooted in social ethnographic research with 59 street-involved Edmontonians that uncovered the elements that they consider most important to their sense of wellness.
Their research found that social and psychological needs—respect, family and connection, and purpose—were more important to participants' idea of wellness than material needs. As a result, the well-being framework centres relationships: nurturing healthy connections to people, land, self, culture, the human project, and the sacred.
Each year, RECOVER launches and evaluates a series of 'social prototypes' to test different approaches to enhancing well-being, many of which take place in parks and outdoor spaces.
The 2021 projects include The Gallery, a public art project spotlighting the work of Indigenous artists with lived experience of houselessness with an explicit goal of building relationships between business owners and street-involved Edmontonians.
Another example is Soloss, a prototype which hired and trained community members as 'Losstenders' to help peers work through grief. In developing the idea for the Losstender role, the project team hosted pop-up events in Churchill Square and Camp Pekiwewin, an Indigenous-led encampment, to seek community members' input. Through the resulting program, Losstenders guide peers through healing using art, music, breathwork, dance or storytelling, addressing a gap as "professional services cannot replace the value of community care and support."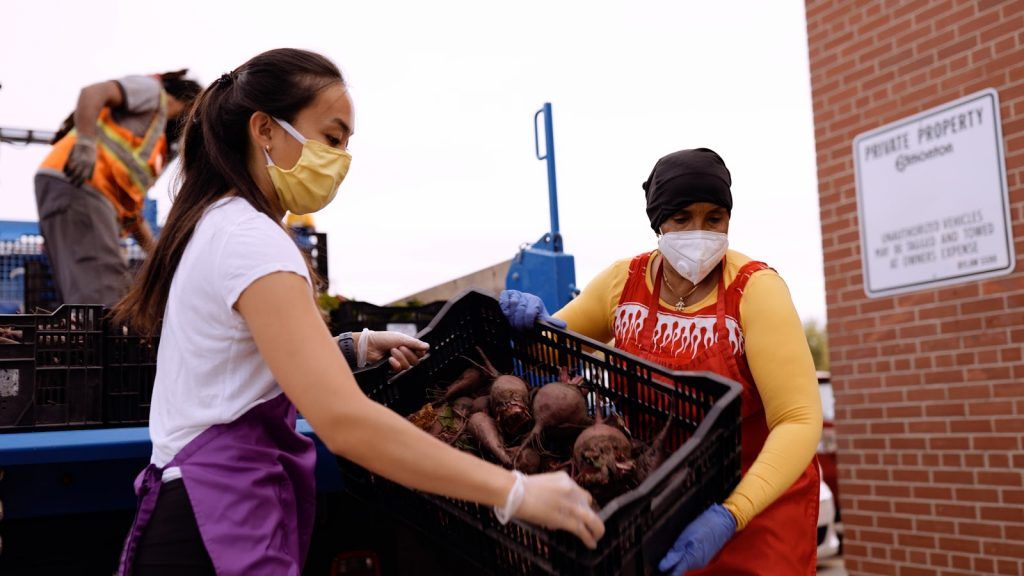 Across Canada, 48% of cities said they had initiated at least one program to provide social services in parks. New park programs have popped up to meet basic needs such as food security, healthcare, and survival gear, while bringing a community focus:
Foster safety through care
Amid growing concerns around the role of police and enforcement in parks, care-centred models can provide an alternative form of community safety.
Vancouver's Sweetgrass Clan runs a grassroots, Indigenous-led community safety patrol in the city's Downtown Eastside. Modelled after Winnipeg's Bear Clan Patrol, the group aims to provide a positive presence in the neighbourhood's public spaces, offering de-escalation and conflict resolution rooted in traditional teachings.
Robbie Epp, the group's Founder, sees this model as an alternative to policing that will "take the violence out of our situation, and de-stress a lot of people on the streets."
"A big thing in our teachings is … that the best way for us to take care of our children is to have patience and respect, to try to teach them by talking to them and being examples," Epp said, "so I knew there was another approach."
In addition to crisis intervention, Sweetgrass Clan hosts events that help bring the community together, like a BBQ in Strathcona Park hosted in partnership with the East Van Skate Crows. Epp said that these types of events can be important in helping to foster awareness and understanding among neighbours, noting that "the toughest [part of his work] is actually communicating with residents" to help them understand the realities of Indigenous people who are street involved.
At the same time, green spaces can be healing for vulnerable people, Epp said.
"Where people feel safest is when we come together in a park," he said, "you can see people are just sitting on grass and they're relaxed, wiggling their feet and toes around … and that's what we need."
Other cities are also beginning to experiment with non-police public space patrols. In Montreal, a pilot project in the Ville-Marie borough has seen a mobile team of eight psychosocial responders created to support mediation, de-escalation, and conflict resolution in public spaces.
In implementing these types of programs, it's important to make sure that the precise duties of these staff are made clear to the public, including encampment residents, said UBC Professor Dr. Alexandra Flynn.
A recent report Dr. Flynn co-authored on encampments in Toronto found that the city's parks ambassadors are described on the city's website as "an authorized messenger or representative… of goodwill," when in fact, they are trained to work closely with enforcement officials to monitor and report encampment-related issues. "If that is the purpose of these positions," Dr. Flynn said, "then that needs to be more clearly stated as the goal by municipalities."
Embed care in design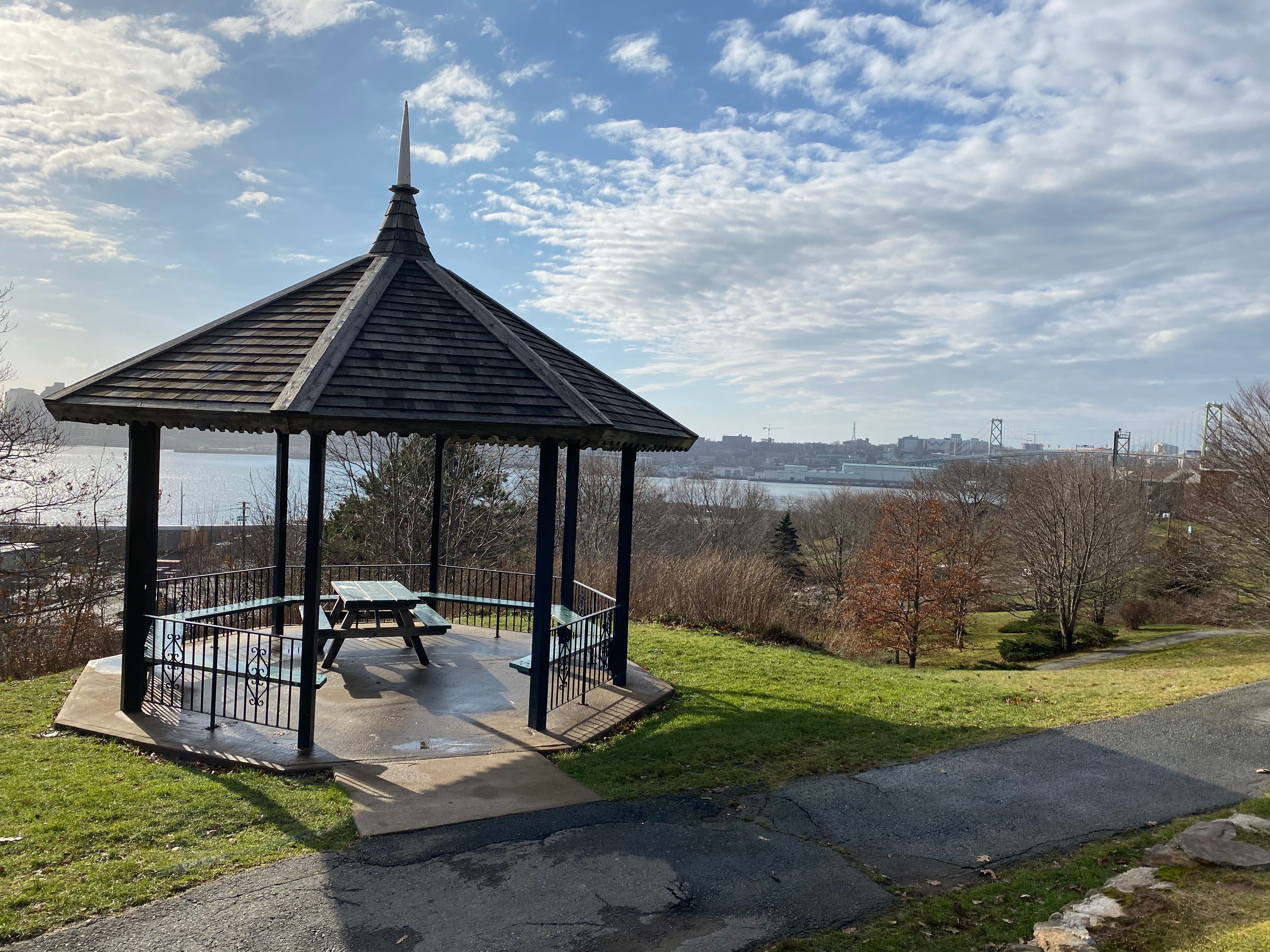 In a recent research project Park People undertook in partnership with students at University of Toronto's School of Cities, we found that designing parks that support the well-being and inclusion of unhoused communities requires 'unlearning' common design approaches.
For example, we heard from people with lived experience of houselessness that the idea of 'eyes on the street' popularized by urbanist Jane Jacobs is problematic for people who live out their private lives in parks. Also known as 'natural surveillance', creating clear sightlines to minimize privacy in parks is often thought of as a 'best practice' from the perspective of design philosophies like crime prevention through environmental design (CPTED)—a strategy which 76% of cities we surveyed said they use.
But for people who are denied access to private spaces like homes, having visual protection, like bushes or shrubs, is necessary.
"To be constantly in the public eye … is so humiliating—to be constantly ignored, but also constantly surveilled," said Diana Chan McNally, Training and Engagement Coordinator at Toronto Drop-In Network.
Daniela Mergarten, an advocate with lived experience, agreed that people need privacy in order to have "some autonomy" as well. Racial justice experts have similarly challenged the use of surveillance-based design strategies. As Amina Yasin wrote, CPTED has "historically criminalized Black, Indigenous, and poor people in public space."
Instead of inherently untrusting approaches to design that promote surveillance between neighbours or attempt to control behaviours, we heard that park design should centre trust, care, and dignity.
This includes taking a harm reduction approach to supporting the well-being of people who use substances. Hannah Leyland, an Intern Architect in Vancouver with expertise in the design of drug consumption spaces, said that purpose-built amenities like sharps containers and safer public washrooms can not only save lives but also help to destigmatize addiction. Having these features in parks "sends a message to the neighbours that [people who use substances] are valued within our community," Leyland said.
It also includes allowing people to hang out in parks—both alone and together. We heard from unhoused people that the absence of amenities like comfortable benches, covered gazebos, and picnic areas makes it difficult for people to meet basic needs like resting and socializing in a dignified way. Public space researcher Cara Chellew calls this absence "ghost amenities," noting that these features are intentionally left out in park design as they're thought to attract "undesirable behaviour" like "loitering."
As the authors of Care and the City write, "Deeply caring about others … [is] an exercise which can be best trained in open and accessible spaces that provide room for caring with, caring for, and caring about one another." As the authors of Care and the City write, "Deeply caring about others … [is] an exercise which can be best trained in open and accessible spaces that provide room for caring with, caring for, and caring about one another."
Through taking an intentional approach to park programming and design, we can realize the potential of parks as places that care for all.