While experts urge cities to proactively plan for encampments, parks departments continue to struggle, citing houselessness as a top challenge. However, 62% of city residents who had noticed encampment(s) in their local parks said that it had no negative impact on their use of parks.
Some cities are shifting toward a relationship-based approach to encampments that prioritizes collaboration with unhoused community members and advocates.
Parks can be powerful sites of public education, with community and city-led programs helping to raise awareness and confront stigma related to houselessness.
As encampments grow across the country, parks departments face a unique challenge: parks have become a highly visible site of the housing crisis, but permanent housing solutions lie outside the scope of what parks can offer.
However, as convenors, land stewards, and providers of public amenities, parks departments can lean into their strengths to play a positive role in addressing houselessness—from adopting a human rights approach to service provision, to deepening relationships with encampment residents.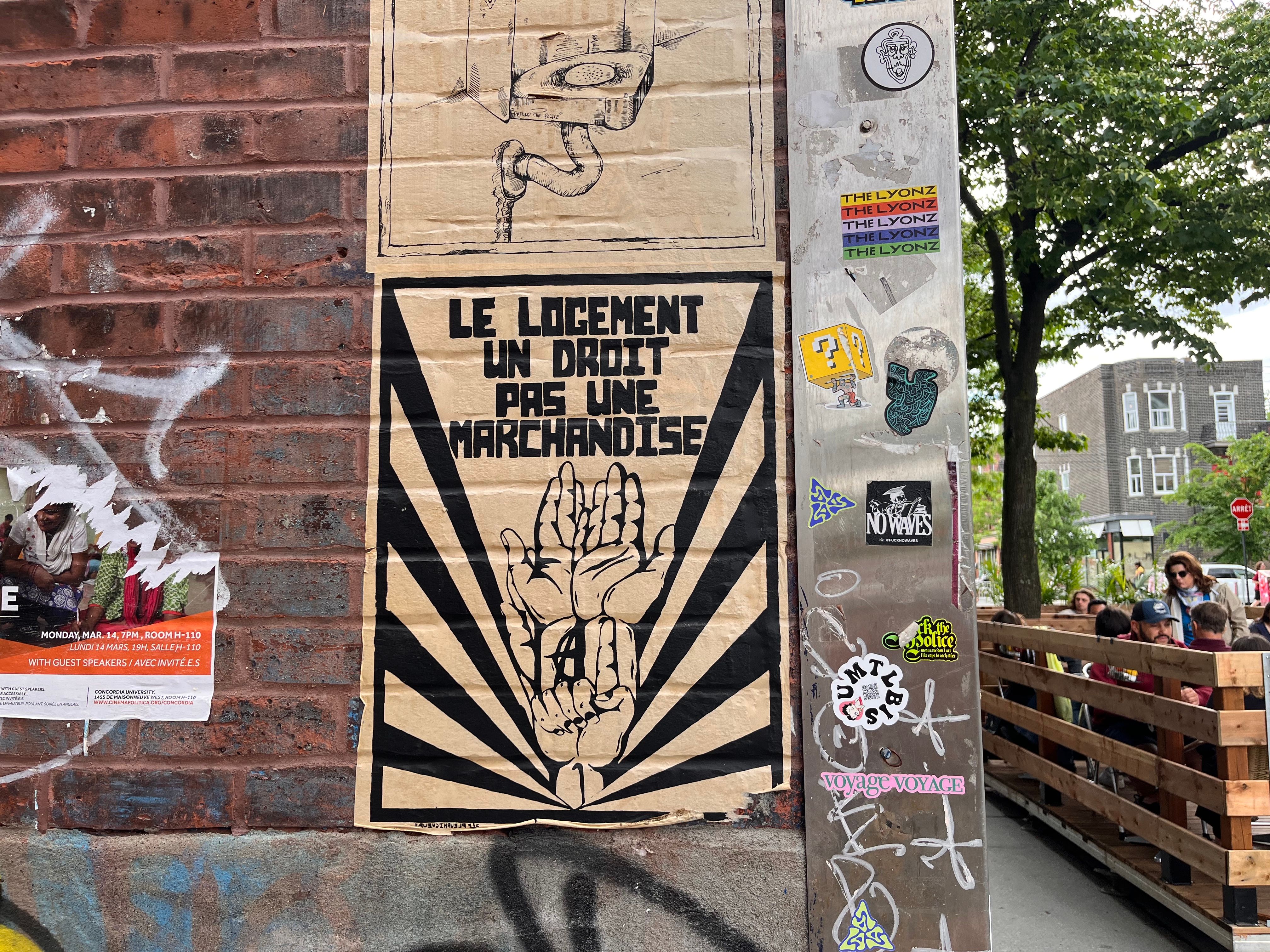 The urgency of planning for encampments
"Since the start of Covid-19, encampments have proliferated and increased in size," said Dr. Alexandra Flynn, a University of British Columbia professor who has studied cities' responses to encampments during the pandemic. "It's put more pressure on Canadian cities to have to engage with encampments."
In our survey of municipalities, 90% said houselessness is a challenge—one unlikely to end anytime soon.
Experts including frontline workers, people with lived experience of houselessness, and public health professionals all emphasize the urgency of planning for these realities.
"Hopefully it'll be an ending problem, but for the foreseeable future I can still see there being people sleeping in parks. And it's sad, but it's a reality we have to face," said Matthew Huxley, an advocate with lived experience.
Diana Chan McNally of Toronto Drop-In Network agreed, noting "Even when the intentions are good, there's always the push to move unhoused people out of parks. You have to abandon that altogether. You just do, because I think the reality is that… there's absolutely nowhere else for people to go."
Public health experts echo this advice. Experts urge cities to plan for encampments to enhance the resiliency of parks systems, as unsheltered houselessness is projected to grow in light of climate change, including more people turning to green spaces for relief during heatwaves.
As we wrote about in the 2020 Canadian City Parks Report, displacement-oriented approaches—ranging from defensive design to encampment evictions—cause harm in a number of ways. Pushing unhoused people out of parks can force them to seek shelter in more isolated spaces where they are subject to increased safety risks, and make it more difficult for outreach workers to stay connected with people they're supporting.
Further, in a context where Indigenous Peoples are disproportionately affected by housing insecurity—representing 28-34% of the unhoused population despite accounting for just over 4% of the Canadian population—displacing people from parks represents ongoing colonial violence and land dispossession, undermining reconciliation efforts.
While there is a widespread perception that encampments prevent others from enjoying parks, our survey of over 3,000 Canadian city residents suggest this is not the case for most.
62% of respondents who noticed encampments in local parks said they had not negatively impacted their park use, pointing to an openness among park goers to share space with unhoused neighbours.
Shift from operations to relationships
Encampments are often managed through an operational lens, with a focus on park upkeep. While this work is important, it is insufficient to address the complex needs of people sheltering in parks.
Vancouver is deepening their approach through the creation of a new position within the Park Board called the Director of Urban Relationships. A first-of-its-kind role in Canada, the position will focus on building relationships with encampment residents and community partners.
Donnie Rosa, General Manager of the Vancouver Park Board, said that the new position sends a clear message that "this is a line of business that we have" as city park professionals. Having this dedicated staff with appropriate expertise will alleviate pressures on the parks operations team, who often are tasked with responding to houselessness issues.
Ground in guiding values
The new position comes after the Park Board led a process in partnership with the City of Vancouver and BC Housing to move residents of a large encampment at Strathcona Park to indoor accommodations in spring of 2021. However, new encampments that have arisen since then highlight the ongoing need for this work.
In engaging with the Strathcona Park encampment, the Park Board's approach was guided by four key values: harm reduction, trauma-informed response, reconciliation, and collaboration. In practice, these values looked like relying on social workers rather than police officers, having Park Board staff participate in a ceremonial fire protocol led by Indigenous Elders when entering the encampment, and being mindful of language—for instance, recognizing objects in the park as people's belongings rather than garbage.
Staying true to these values was not easy within colonial systems, Rosa acknowledged. Meetings with encampment residents could run for several hours on some days, as people had important stories to share with parks staff.
"That's not how we work. We go from meeting to meeting to meeting," Rosa said, but these moments were critically important for them and their team. "As colonizers, but also as the institutions we represented, and we needed to hear it, we needed to spend that time."
Rosa emphasized that in order to do this work thoughtfully, it's necessary to be flexible with structure and timelines. "We need to support each other in saying, it's okay to take this approach, it's okay to put somebody's wellness ahead of a deadline."
Take human rights approach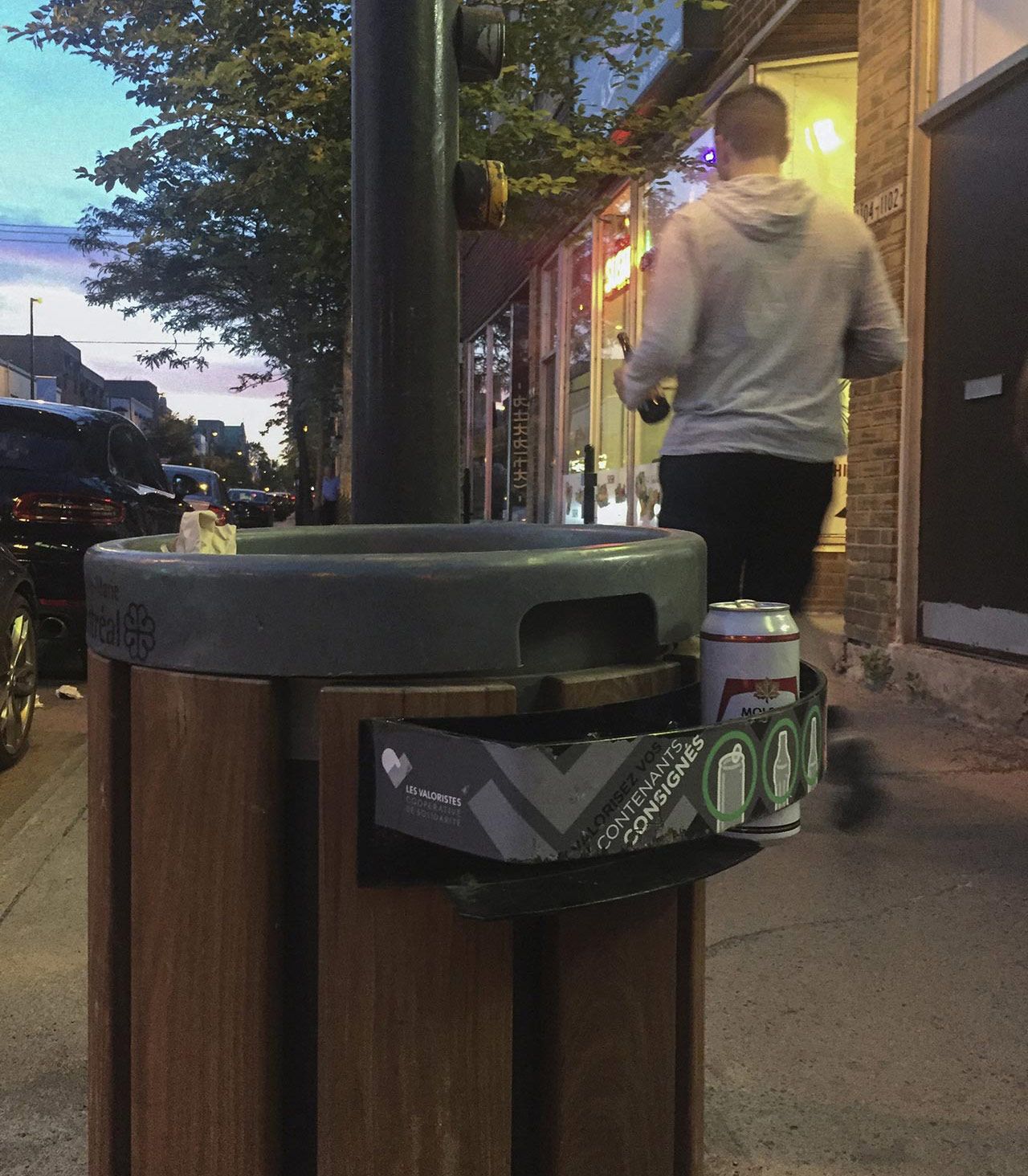 Many cities are beginning to adopt a human rights-based approach to houselessness, which focuses on ensuring unhoused people have access to essential amenities and services in parks. For example:
Winnipeg provided burn barrels to help encampment residents have safer fires to keep warm in the winter.
Montreal opened a food distribution tent, operated by local day centre Resilience Montreal, at Cabot Square. Additionally, the Plateau-Mont Royal borough is installing misters in parks to provide cooling in the summer.
Kelowna has installed sharps containers as well as participatory waste bins with bottle rings in all parks that help in collecting refundable bottles and cans.
Mississauga and Vancouver have provided showers in parks. Thunder Bay has increased frequency of washroom cleaning and Toronto has a sanitation working group that meets twice weekly to discuss portable and permanent washroom access, hand washing stations, showers, and solid waste pick-up.
Embrace a learning mindset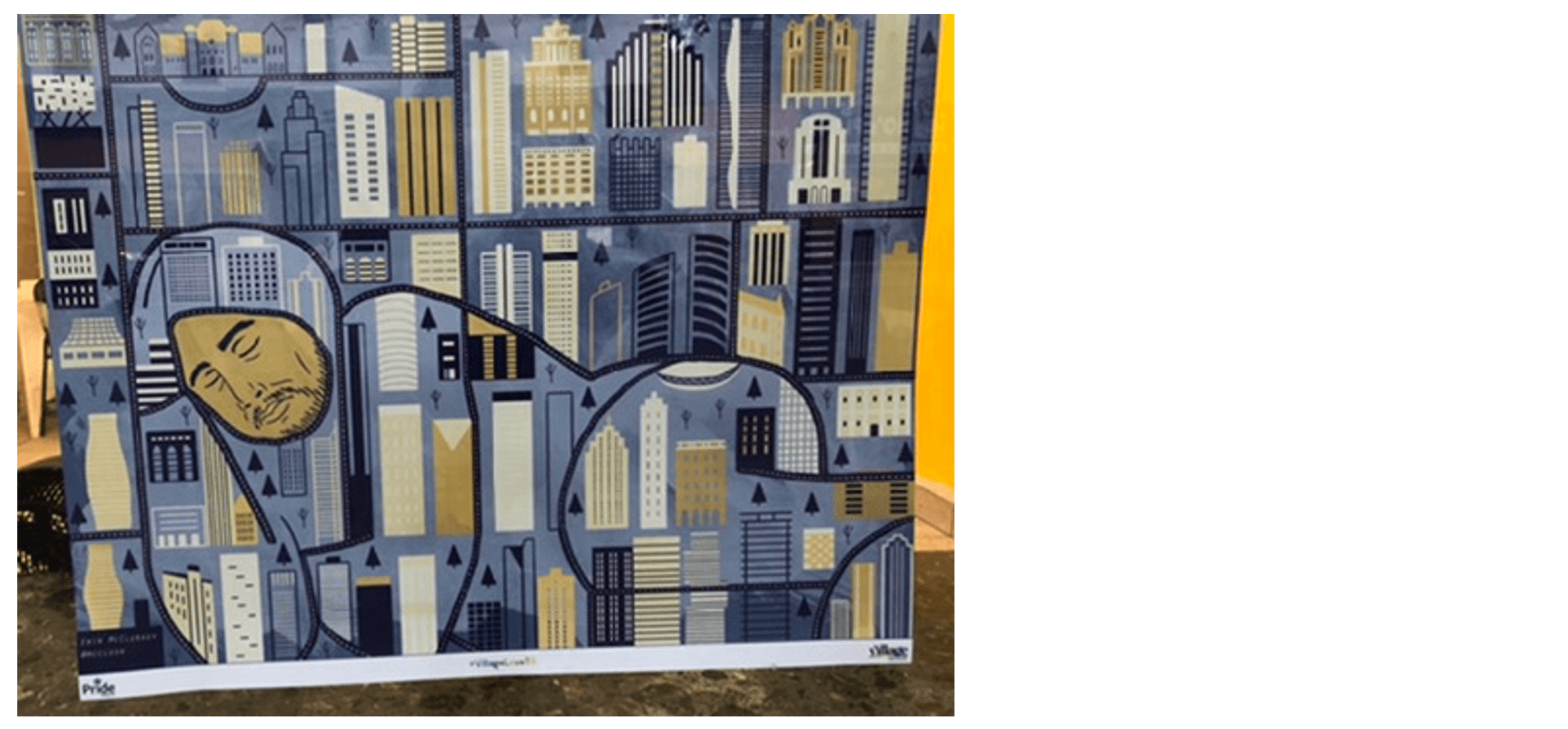 Parks staff, who are often trained in areas like recreation, natural resource management, or landscape architecture rather than social work or community development, may feel ill-equipped to respond to houselessness, Rosa noted.
Indeed, through our survey of 30 municipalities, 56% identified a lack of knowledge or training about houselessness among parks staff as a barrier. Some cities, like Gatineau and Toronto, mentioned recent initiatives to train parks staff in understanding houselessness.
However, Rosa encourages parks staff to recognize the strengths that they do bring: "we're community developers, we're community connectors, and we need to use that in this setting to bring people together, create space for that dialogue."
Fostering a culture of humility, dialogue, and collective learning has been crucial for the Vancouver Park Board in upholding these guiding values. "I learned more … through this process than I could ever have learned going to any sort of course or training," Rosa said. "Just living those values and making mistakes. And then holding those mistakes up and saying, how can we be better?"
One of the Park Board's missteps, Rosa noted, is that after campers moved out of Strathcona Park, staff cleared the remaining tents and belongings, thinking they were abandoned. In retrospect, Rosa wishes they had allowed more time for the process to consult with campers and ensure they were only removing items campers were ready to part with.
Taking the opportunity to involve campers in the park remediation process through a peer employment model was another learning for next time. Former encampment residents wanted to be a part of healing the park after their departure, Rosa noted.
Reframe the narrative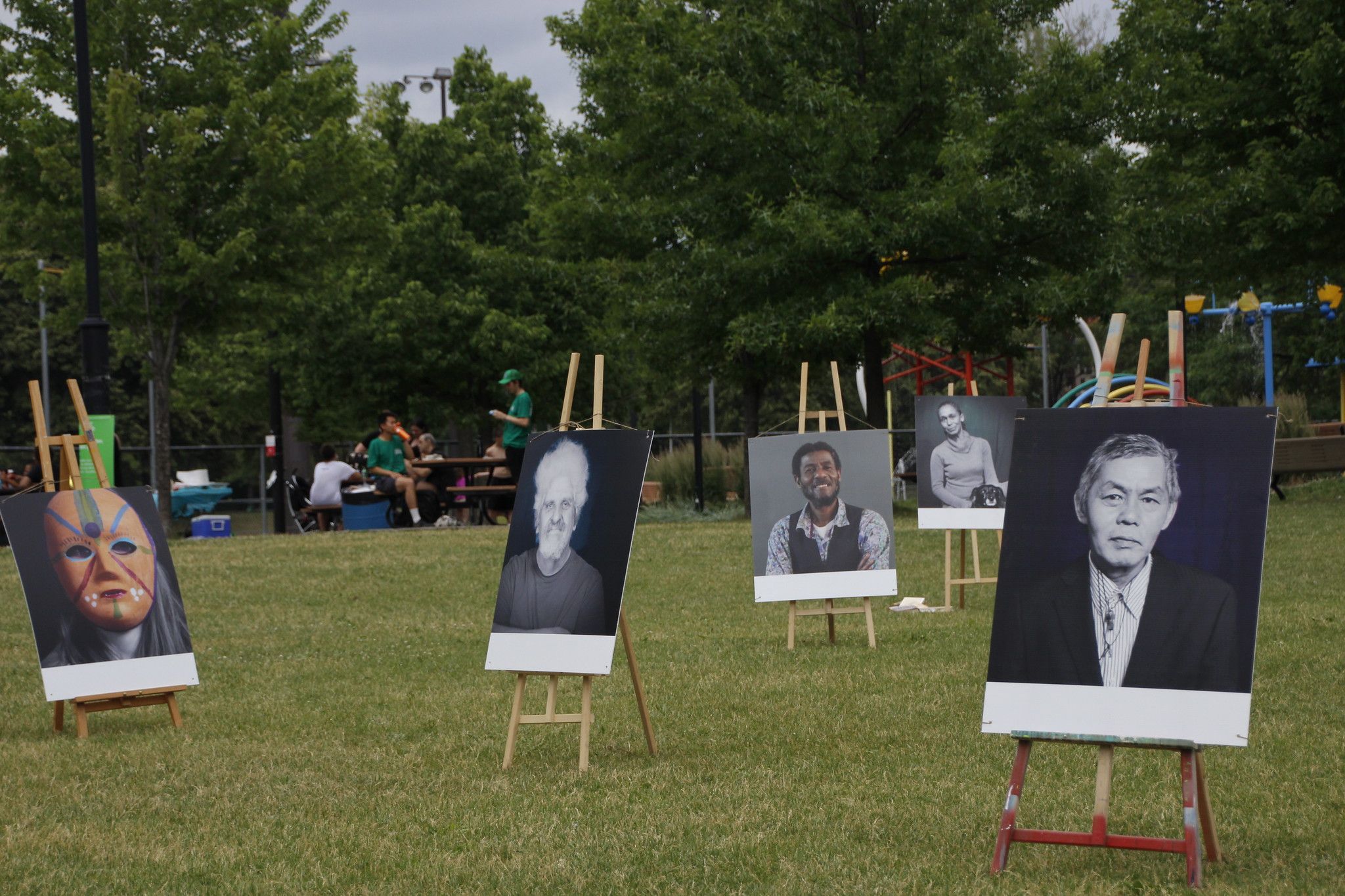 A recent York University report highlights that cities have two sets of powers to address encampments: formal legal powers, like bylaws, and soft powers, like city messaging that shapes how the public thinks about encampments.
Parks departments are well positioned to leverage these soft powers to reframe the narrative on encampments. This work is especially important given that 70% of cities reported managing public complaints as a challenge they encounter in responding to houselessness. By cultivating parks as places of public education, cities can not only increase awareness and comfort around sharing space, but also help curb public complaints and alleviate the burden they place on parks staff.
In Gatineau, for example, the city's recent houselessness action plan identifies "Improving the way we share space and facilitating cohabitation in public space" as a key area of focus. Their efforts so far have included forming neighbourhood-based 'cohabitation committees' that work with local stakeholders including social service organizations, residents, and businesses to promote public education on issues related to houselessness.
"What we do on the cohabitation committee is destigmatization," said Julie Sénéchal, Community Development Coordinator in the Recreation, Sports and Community Development Department at the City of Gatineau. This focus came from unhoused people who participate in the committee, who identified "the issue of prejudice and how they experience it" as an important priority, Sénéchal said.
The first committee was formed in the Île de Hull neighbourhood where a green space co-managed by the National Capital Commission, ministère des Transports du Québec, and City of Gatineau is used as a campsite for unhoused residents. A high school adjacent to the green space was one of the key partners on the committee. The students surveyed their peers to understand their questions and concerns about houselessness. Based on the students' input, the cohabitation committee is creating informative video clips to educate neighbours to increase their comfort in sharing space.
Public space programs are also helping to support inclusion. The city hosts clean-up activities in partnership with community organizations and residents of the campsite. They are also planning an urban agriculture work program that would hire unhoused people as gardeners in partnership with a local service organization.
The plan is still in its early stages of implementation, and Sénéchal noted that meaningful, ongoing engagement with unhoused communities will be crucial to its success.
"You have to meet people where they are, that's my working method," Sénéchal said. She is optimistic that the plan will help to lay the groundwork for stronger collaboration with unhoused communities, noting that it "allows [the city] to put in place tools that will promote real participation and to include people experiencing houselessness in the planning process."
"[Unhoused people] know the city from a different perspective than us," Sénéchal said. "[They] have things to say and we want to be sure to hear them."
In Montreal, the Plateau-Mont-Royal borough is moving in a similar direction with its new plan for social cohabitation and sharing of public space. The plan includes an accompanying information tool that outlines realities of houselessness and encourages residents to form friendly relationships with their unhoused neighbours by saying hello or sharing a coffee.
Community-led programs can also help reshape public perspective. In Montreal's Martin-Luther-King Park, community organization Exeko hosted a photo expo featuring portraits of unhoused residents to help spark conversation among park goers.
Park programs can be especially helpful in addressing controversial issues related to encampments. Initiatives like a stigma reduction event hosted in honour of International Overdose Awareness Day in Thunder Bay's Kaministiquia River Heritage Park can help community members develop a more compassionate outlook on the issue of discarded needles in parks, for example.
Programs like these offer inspiration in moving toward a future where parks, and parks departments, are seen as part of the solution to houselessness. For Donnie Rosa, the challenge moving forward is to think about "How do we make this [park] something that is enjoyable and not just a respite? How can we make your stay, your time, your life here one that works for you the best way possible?"